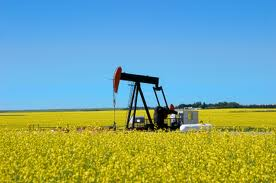 08 February 2013 – West Africa-focused Victoria Oil & Gas has announced that it was fully funded to meet long-term corporate objective and to commercialize its Logbaba gas discovery in Cameroon after raising approximately $36 million with institutional investors.
Victoria said the funds, along with a $15 million lending facility, will be used to fund the build-out phase of Logbaba project as the company increases production and sales. The company believes that having found substantial gas, established a market and completed an initial pipeline to that market, the optimal use of its capital is to complete the second phase of its pipeline, purchase power generation units and pay off existing financial and trade debts.
At the end of January the company reported that it now had 15 contracted customers taking gas at rates of 2.8 million standard cubic feet per day and that there remain a further 10 contracted customers awaiting conversion of their facilities to take gas. The firm has also identified more than 60 prospects for gas and/or on-site gas-fired power demand along existing and planned pipeline routes.
"The last three years have been extremely challenging but we have become the first onshore gas producing company in Cameroon. We have made a significant gas discovery and in this period we have delivered gas to a hungry market. Our gas and condensate field lies in the heart of a city of three million people that is the industrial hub of Central Africa, with a rapidly increasing demand for energy and power," Victoria Chairman, Kevin Foo said.
*Rigzone