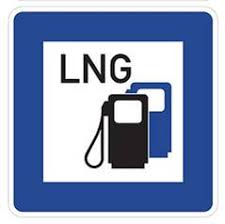 30 April 2018, News Wires – Gasum, the Finnish energy gas company, said Volvo's new LNG-powered heavy-duty truck has hit the road in the country.
The vehicle was refueled at Gasum's Turku gas filling station, the company said in a statement on Friday.
Gasum added that currently, LNG-fueled vehicles can be refueled at Gasum's LNG filling stations, of which there are currently four in Finland: in Helsinki, Vantaa, Turku and Jyväskylä.
The company is adding new stations to its gas filling network, with LNG stations being planned for locations including Kuopio, Lahti, Oulu and Seinäjoki.
Gasum aims to expand its LNG filling station network also to Sweden and Norway during this year. The purpose of the gas filling station network expansion is to respond to the growing demand for LNG to fuel heavy-duty fleets seen throughout the Nordic countries.
 "We know that the number of LNG-powered vehicles will increase in Finland. There is a clear demand among our customers for LNG-powered vehicles as enterprises want to cut their costs as well as their emissions in the various parts of the value chain," Jani Arala, senior manager, sales, Gasum, said.
According to the Vehicular and Driver Data Register, there are more than 4,600 gas-fueled vehicles in use in Finland. The number increased by around 1,000 over the first quarter of 2018, Gasum said.