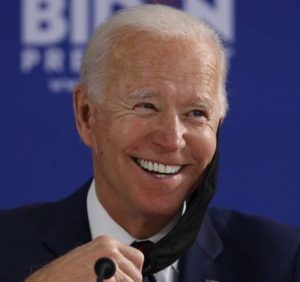 Berlin — The United States could sanction more banks with links to Russia and will step up enforcement against any dodging existing rules, a senior U.S. official told Reuters, as Western powers seek to reinvigorate efforts to isolate Moscow.
The comments come as Western diplomats seek to agree a new raft of sanctions for the anniversary of Russia's invasion of Ukraine on Feb. 24.
"We have immobilised about 80% of the assets in the Russian banking sector," James O'Brien, head of the U.S. State Department's Office of Sanctions Coordination, told Reuters.
"We are looking at additional banks and financial institutions to see how Russia deals with the outside world. It is very possible that there will be more action."
The West blocked several Russian banks' access to the international SWIFT payments system soon after Moscow invaded Ukraine in February last year, with Sberbank and VTB forced to shutter operations across much of Europe.
Western governments also froze around $300 billion of the Russian central bank's reserves.
But not all ties have been cut. Some European banks, including UniCredit and Raiffeisen Bank International, have large businesses there and must follow local rules to grant payment holidays to soldiers.
And Gazprombank, the financial arm of Russian gas exporter Gazprom, has escaped harsh sanctions partly because it handles payments for energy.
It is unclear how ambitious the new restrictions will be, given the desire among some European countries, including Hungary and, to a lesser extent, Germany, to temper further curbs to soften the economic impact, officials from European Union countries told Reuters.
The United States and European Union have sought to present a united front on sanctions, although their penalties differ, in part because Europe has closer economic ties to Russia.
The European Commission has proposed EU countries should cut four more Russian banks, including the private Alfa-Bank, the online bank Tinkoff and the commercial lender Rosbank from global messaging system SWIFT, two EU diplomatic sources said on condition of anonymity.
Ukraine has called for more sanctions, including targeting Russia's  nuclear sector, but is likely to be disappointed.
Two of the European officials, speaking on condition of anonymity, said that additional financial sanctions were possible but efforts to target Russia's nuclear sector, also advocated by Poland, were unlikely to succeed.
Hungary has already said it would veto such a move.
One of the people said any attempt to target Gazprombank would meet with resistance in Europe because of its importance in processing payments for Russian gas, still used by Hungary and other EU states.
ENFORCEMENT
O'Brien said that the United States would step up enforcement, something the EU also hopes to improve.
"We are now looking at how sanctions, including financial sanctions, can be most effective," he said.
"We will see additional measures to increase the intensity of enforcement actions," he said, adding that although the sanctions allowed global trade in Russian oil and other products, the United States would check on banks and their clients.
"We are always looking to see which companies and parties could benefit from financial transactions linked to Russia," he said.
The United States has the clout to make sanctions bite because the U.S. dollar is central to global trade, while the EU depends on a patchwork of national authorities, some with scant resources.
The U.S. Treasury has over the last year sanctioned more than 100 individuals and entities seeking to circumvent Russia curbs and has charged prominent Russian oligarchs for violations.
Germany, by contrast, has struggled to enforce sanctions on oligarchs due to legal restraints and reliance on multiple authorities, according to people familiar with the matter.
"The focus this year has to be to make sure that we stop sanction evasion," said Franziska Brantner, state secretary in Germany's economy ministry. "And that's what part of the tenth sanction package is looking at."
Russia invaded Ukraine in February last year, in what it calls a "special military operation" to "denazify" the country, but which Western leaders say was nothing more than a land grab.
The eastern Ukrainean city of Bakhmut has endured heavy artillery fire this week as the head of military alliance NATObacked reports from local officials that a major new Russian offensive had begun, days before the first anniversary of the invasion.
"Russia is actively seeking ways to circumvent western sanctions," said EU trade commissioner Valdis Dombrovskis recently, adding that new EU measures would seek to "limit the circumvention of the sanctions".
"There is a willingness to go further across the European Union," Irish finance minister Michael McGrath told reporters this week. "We are all appalled about what we are witnessing in terms of continued Russian aggression in Ukraine."
Analysts say there is plenty of scope to pile more sanctions on Russia.
"While the majority of important Russian banks are sanctioned, there is a lot outside that perimeter that you could go after," said Nicolas Veron, of Washington think tank the Peterson Institute for International Economics.
"Nonetheless, Russia has proven it can adapt."
Guntram Wolff, CEO of Berlin think tank the German Council on Foreign Relations, said Russia could use dollar bank accounts to equip its army: "Tighter financial sanctions would further undermine Russia's military."
Additional reporting by Gabriela Baczynska in Brussels and Daphne Psaledakis in Washington; writing by John O'Donnell; editing by Jane Merriman – Reuters
Follow us on twitter