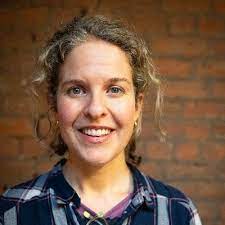 Mkpoikana Udoma
Port Harcourt — Climate change advocates have raised the alarm on the impacts of waste production to the global climate crisis, warning that over 70percent of global greenhouse emissions were from wastes.
The stakeholders spoke at a virtual meeting organized by the Environmental Rights Action/Friends of the Earth Nigeria, ERA/FoEn in collaboration with the Global Alliance for Incinerator Alternatives, GAIA and other organizations, with the theme, Embracing Zero Waste: A Path to Addressing Climate.
Speaking, the Director of Global Climate Program, GAIA, Mariel Vilellan said that 70 percent of global greenhouse emissions from product lifecycles of waste extracted, transported and disposed into the environment.
Vilellan explained that the waste sector was the third largest source of anthropogenic methane, which has 82 times more warming power than carbon dioxide, making it an extremely dangerous greenhouse gas and a superior pollutant.
Speaking on a Zero Waste to Zero Emissions modeling study of eight cities conducted by GAIA, she said source reduction and energy recovery were zero waste strategies that can be used to reduce greenhouse emissions from waste, as powerful mitigation approach adaptable to different needs and circumstances.
"Plastic production and pollution also result in greenhouse gas emissions at each stage of the lifecycle—from its birth as fossil fuels through refining and manufacture to disposal emissions at the end of life, waste-to-energy incinerators are also super polluters.
"Asides the environmental benefits of less air pollution and reduced flooding, the zero-waste strategy also has social, economic and institutional benefits that ensure better public health, poverty reduction, job creation and more public inclusion and participation."
Also speaking, the Executive Director of ERA/FoEN, Chima Williamson said it was high time the fallacies imbedded in the current waste management systems in Nigeria and the world are reviewed and replaced with policies that are binding.
"The global south needs more enlightenment on the dangers of plastic waste and its effects on the planet, with the issues of flooding as an example of the damages, loss of lives and properties caused by plastic waste."
On his part, the Executive Director of Sustainable Research and Action for Environmental Development, Leslie Adogame, said there was a huge gap in policies related to waste management and climate change.
Adogame added that GAIA was spread across Nigeria to bridge the gap between zero waste and climate change, and to develop ideas, policies and actions that will promote zero waste as a key climate action.