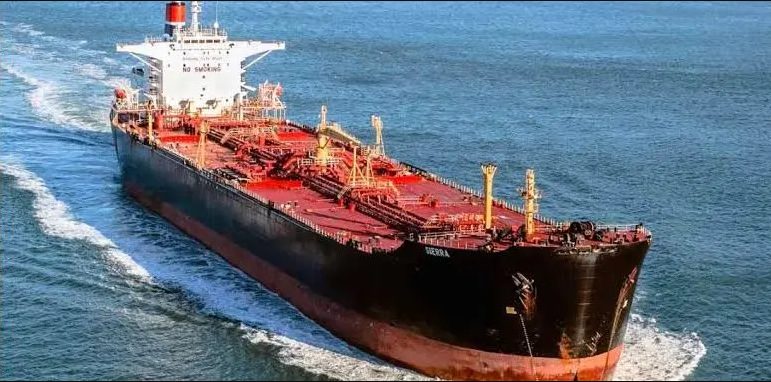 Vincent Toritseju
Lagos — Director-General of the Nigerian Maritime Administration and Safety Agency, NIMASA, Dr. Bashir Jamoh has said that the agency is not aware of the release of the crew of the 'MT Heroic Idun' which has in detention in Nigeria in the last nine months.
In a message to our correspondent, Jamoh said that the agency is not aware but promised to check with the Nigerian Navy and the Office of the Attorney General.
Recall that a few days back, an international Maritime News platform that nine months after being incarcerated, Nigeria has released the crew of the VLCC Heroic Idun, who were accused of attempting to lift oil from an offshore platform and held without bail since last year.
Heroic Idun's ordeal began on August 8, when the tanker arrived as scheduled to take on a cargo from the CNOOC-operated Akpo offshore FPSO. As she waited, Heroic Idun was approached by the Nigerian Navy vessel Gongola.
According to 'Maritime Executive' (Foreign maritime news platform) the crew were released on Friday after, a court in Port Harcourt ordered that the tanker's crew must be released. The owner will have to pay a nominal official fine. The crew – including Sri Lankan, Indian, Pakistani and Polish nationals – will all be headed home to their respective countries soon.
Recall that owners and Managers of the vessel resorted to diplomatic and political solution to the detention and trail of the crew with a view to giving them a soft landing.
Recall that, Heroic Idun fled into Equatorial Guinea's waters and reported an attempted act of piracy to the IMB's reporting center.
In response, Nigeria requested Equatorial Guinean authorities to hold the VLCC on charges of oil theft. Guinean authorities took possession of the ship and held it until November, when they transferred it to the custody of the Nigerian Navy. Nigerian prosecutors charged members of the Heroic Idun's crew with conspiracy to commit a maritime offense; false pretense to be victims of a maritime offense; and "attempting to deal with crude oil within the Nigeria Exclusive Economic Zone without lawful authority."
The crew of the VLCC were the only individuals charged. Entities with decision making authority for Heroic Idun's operations – the owner, ship manager and charterer, all large and reputable Western companies – were not accused of any wrongdoing. The operators of the Akpo FPSO – without whom there could be no oil transfer, illegal or legal – were not charged with oil smuggling.
Follow us on twitter