25 September 2014, Lagos – The management of  Oando Plc has said it has not divested its downstream business as being speculated. It noted that as part of its strategy to focus the firm's upstream operation, it is exploring ways to see if divestment of its downstream assets would do the magic.
Its Head, Corporate Communications, Ainojie Alex Irune, said the divestment plan is agreement with the shareholders of the company, which gave approval to partial divestment from the downstream business a few years ago.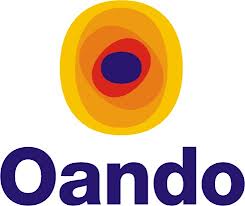 He said: "The Oando Group remains focused on its commitment to continued value creation for its shareholders through its strategic plan to increase its investment in the higher margin upstream, to spur long-term growth for the future of the company.
"In line with our strategy, we received shareholder approval to partially divest from our downstream business a few years ago and are constantly exploring the best approach to executing this objective."
Last week, the management of Forte Oil Plc had told the Nigerian Stock Exchange (NSE) that it was in discussion with a downstream company for the acquisition of its assets. Although Forte Oil didn't mention the name of the company it wanted to acquire its assets, stakeholders fingered Oando
– The Nation