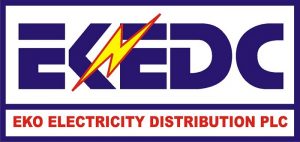 OpeOluwani Akintayo

01 August 2017, Sweetcrude, Lagos — The Group Corporate Affairs Manager, Eko Electricity Distribution Company (EKEDC), Godwin Idemudia, has reacted to Sweetcrude Reports' news article on a group of protesters who stormed the Company's headquarters at Marina Lagos yesterday over the lack of electricity.
According to Idemudia who responded via an email, the issue had been resolved temporarily, pending when the company would deliver a new transformer to the communities.
"I was on the ground to attend to them. The issue was that they had a problem of failed transformer that serves the area. The transformer started having issues since April this year. EKEDC has done all things possible to repair the transformer but all efforts proved abortive to bring it back.
What we then did as a company who feels for its customers, we had to stop billing the affected community until the transformer is replaced. The community can attest to this.
The matter has however been resolved temporarily at a meeting held with the leaders yesterday as we are making frantic efforts to replace the failed transformer soonest," he said.
A group of angry protesters had picketed EKEDC's HQ on Monday over "refusal" of the company to provide them with electricity.
Sweetcrude Reports was at the scene of the protest and had encountered both men and women, protesting to see the management of the company.
The protesters who were from Orile Iganmu, Coker, Kadiri, Idimu and Igunnu, said they had been experiencing total blackouts for the past 7 months.
They also alleged that workers of the company had collected money from the communities severally with the hope of repairing the transformer all to no avail.