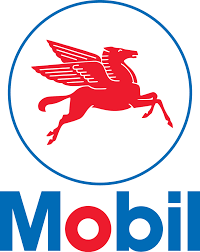 15 December 2016, Lagos –  The Chairman of Nipco Plc, Chief Bestman Anekwe, has said Mobil Oil Nigeria Plc will continue to run as a separate, distinct and independent company from Nipco.
Anekwe, who stated this at the company's first Extraordinary General Meeting in Abuja, said each company would have its own chief executive officer, and each CEO would report to its board of directors.
Nipco, an indigenous Nigerian downstream oil and gas company, had in October announced the acquisition of ExxonMobil's 60 per cent stake in Mobil Oil.
Anekwe, who spoke through the Managing Director, Mr. Venkataraman Venkatapathy at the EGM, told shareholders, "Today, we meet to submit for your authorisation and approval of the company's guarantee for Nipco Investments Limited (its wholly owned subsidiary) in its bid to acquire 60 per cent stake in Mobil Oil Nigeria Plc from ExxonMobil Oil Corporation, USA.
"Since inception, it has always been our dream to become a fully integrated oil and gas company by expanding our foray into the upstream sector whilst solidifying our trailblazing status in the downstream sector of Nigeria."
He said in line with the vision, the company seized the opportunity to purchase 6.67 per cent of Mobil Oil shares when it presented itself a few years ago, and became the second largest shareholder after ExxonMobil.
Anekwe said, "Therefore, when ExxonMobil announced its intention to divest its 60 per cent stake in MON, the company put in its bid and along with about 20 other bidders, it went through a rather arduous, rigorous and stiffly competitive bidding process and was finally declared the 'preferred buyer' based, among other parameters, on what ExxonMobil described as the company's professionalism and expertise in running the downstream among its peers."
The Nipco chairman said following the declaration of the company as the preferred buyer, ExxonMobil entered into a sale and purchase agreement with NIL to sell its 60 per cent stake in MON on October 17, 2016.
He said with the execution of agreement, a transition process, which would span about six months, had begun and the company had also initiated the process of obtaining regulatory approvals from the Securities and Exchange Commission and the Nigerian Stock Exchange.
According to him, the transition period will equally enable the company to effectively manage a smooth and successful completion of the transaction.