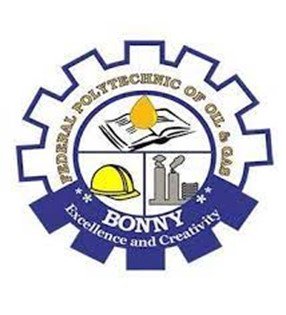 Mkpoikana Udoma
Port Harcourt — The Federal Polytechnic of Oil and Gas, Bonny, Rivers State, says the institution is focused on bridging the skills gaps in the petroleum sector, and on track to becoming a one-stop shop for manpower sourcing in the oil and gas industry.
Rector of the polytechnic, Prof. Tamunoimi Abbey, announced this at the just concluded maiden matriculation ceremony of the institution in Bonny.
Abbey listed the courses offered by the Polytechnic to include Marine Engineering, Computer Science, Electrical/Electronic Engineering Technology, Industrial Safety, Environmental Engineering Technology, Petroleum Marketing, Business Studies and Statistics.
He said the vision of developing human capital for the country's oil and gas sector to enhance local sourcing of critical manpower by oil companies, was being actualized at the Polytechnic.
He commended former President Goodluck Jonathan, the Amanyanabo of Bonny Kingdom, H.R.M King Edward Dappa Pepple, and other stakeholders for their roles in the establishment and of the polytechnic.
For his part, the Chairman of Bonny Local Government Area, Mr. David Irimagha, charged the matriculating students to focus on their studies, as their attitude towards their academic work will determine their future academic prowess or failure.
"Let me thank the Rector for all his efforts to make sure that today has come to be. To you that are matriculating today, the little advice I have for you is first to congratulate you and to tell you that the beauty of matriculation is the graduation ceremony.
"Shun social vices that will ruin you and not help you. What you know now will not take you far in life but what you come to learn here will take you to places and help you accomplish many other tasks in life."
Also, a member of Bonny Council of Chiefs, Chief Reginald Hart, who gave a history of the Polytechnic, observed that as a federal institution, the stake holding was beyond Bonny.
He said more was expected from the Polytechnic to ensure that the institution remains a destination of choice for local sourcing of manpower in the oil and gas industry.
"I want to say a big thank you to God Almighty for what we have been able to accomplish today. The dream of this polytechnic started in 1999 when Dr Peter Odili was Governor and President Olusegun Obasanjo, who I will describe as a listening President.
"The Federal Polytechnic of Oil and Gas is a foremost oil and gas institution. I congratulate all of you who are here today. The Bonny Chiefs Council will continue to support the polytechnic in whatever way we can."