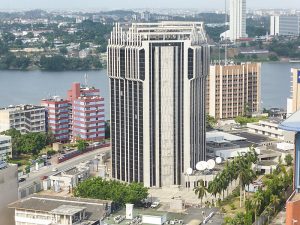 Dakar — West Africa's Central Bank, BCEAO, hiked its main lending rate on Wednesday in the wake of another military coup that has rocked the region and caused trade blocks between countries.
In Niger, the central bank's member state, a military junta seized power on July 26 in the seventh military takeover since 2020 in West and Central Africa.
The bank will raise the rate by 25 basis points to 3.25% from Sept. 16 against a backdrop of growing regional uncertainty and persistent inflationary pressures, it said in a statement.
"The increase in key rates is therefore intended to anticipate and contain the impact of these risk factors on the Union's macroeconomic outlook," the BCEAO said.
Over the coming months, the monetary policy committee will analyse risks surrounding the outlook and, if necessary, take appropriate measures to ensure stability, the BCEAO said.
Following the coup, the bank shut down its branches, citing risks to operations.
The military takeover could further complicate Western efforts to help countries in the Sahel region fight a jihadist insurgency that has spread from Mali over the past decade.
The Central Bank of the eight-nation West African CFA franc zone covers Benin, Burkina Faso, Ivory Coast, Guinea-Bissau, Mali, Niger, Senegal and Togo.
*Diadie Ba; Anait Miridzhanian; editing: Richard Chang – Reuters