13 December 2015, Lagos – Given the devastating impact of the perennial fuel scarcity on the Nigerian economy and the strident calls for the abolition of fuel subsidy programme by both foreign and local economists, as one of the antidotes to the treachery of fuel marketers, I had placed a bet that President Muhammadu Buhari would harken to this advice by striking out subsidy from next year budget.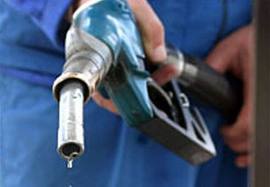 Unfortunately, rather than deal with the revenue drain pipe, the federal government is setting aside N63.29 billion as cost of fuel subsidy for 2016.
Although government apologists will argue that the amount earmarked for subsidy arrangement next year is put in place to help the masses, arguments advanced by economists both at home and abroad have made nonsense of the pro-poor sentiments being raised from government quarters.
This was the position of Mr. John Litwack, Lead Economist of the World Bank, who stressed the need for the Buhari administration to urgently do a cost-benefit analysis of subsidising fuel consumption in the country.
For those who did not know, the subsidy arrangement has gulped $35 billion in four years.
But my question is do we need to wait until the World Bank official tells us that the enforcement of the subsidy policy by government encourages widespread fraud?
I will like to support the submission of the World Bank official that uncertainty about the fuel subsidy has also strongly discouraged investment in domestic oil refining.
There is no doubt that the president is committed to implementing policies to make life easier for the poor, however, sticking to his promise not to remove subsidy in the face of the sustained fall in crude oil price and the corresponding fall in Nigeria's revenue will not augur well for the image of his administration.
How can we be making attempt to halt the depletion of the nation's foreign exchange account when importers secure dollars from time to time to import fuel because they are sure of collecting subsidy on their imports, the fact that some of the products are diverted notwithstanding.
It is unfortunate that the federal government and its agencies have displayed lack of capacity to arrest the perennial fuel scarcity in the country. Instead of devising ways to check the activities of the cartel behind the diversion of petroleum products, what you hear are some unpardonable excuses by officials of Department of Petroleum Resources on national television blaming fuel marketers
for the inconvenience Nigerians are passing through from time to time.
It is high time President Buhari was told that the election was over and it was time he took some hard decisions to save Nigerians from harder times in the future.
This is because, unless an end comes to subsidy regime, full deregulation of the oil sector which is needed to attract private sector to invest in refinery, will continue to be a mirage and Nigeria will merely be postponing the evil days.