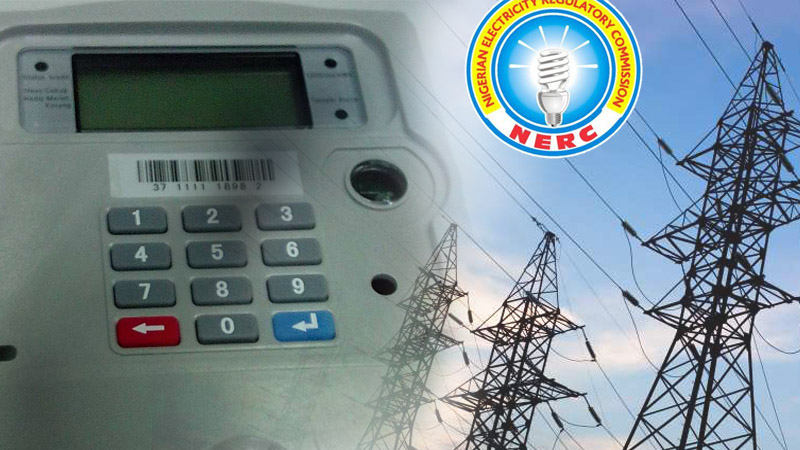 OpeOluwani Akintayo
Lagos — Investigations have shown that 62.24% of electricity customers are still on estimated billing, which has contributed to customer apathy towards payment of electricity bills.
Statistics sourced from the Nigerian electricity regulator, NERC and analysed by SweetcrudeReports indicate that of the 10,733,509 registered energy customers as of 31 December 2020, only 4,053,043 (37.76%)
have been metered, leaving a metering gap of 62.24% of customers still on estimated billing.
Metering gap for end-use customers remains a key challenge in the industry.
A review of the customer population data indicates that only Ibadan and Port Harcourt DisCos recorded progress in the metering rate of their electricity customers as of 31st December 2020, as compared to 30th September 2020.
While Eko and Port Harcourt DisCos have metered more than 50% of its registered customers as of 31 December 2020, the remaining utility companies are yet to get a grasp of their metering targets.
As a result, the number of customer complaints increased by 5.26% during the fourth quarter of 2020. During the fourth quarter of 2020, the eleven DisCos received 230,497 complaints from their customers, indicating 5.26% more complaints than those received in the third quarter of 2020.
A review of customer complaints statistics by SweetcrdueReports indicates that metering, billing, and service interruption are the most significant areas of concerns for customers, accounting for 63.60% or 146,585 of the total complaints in the fourth quarter of 2020.
During the quarter under review, the DisCos were able to install meters for just 157,758 end-use customers. This is noticeably more than the 125,311 meters installed during 2020/Q3.
Specifically, during the quarter under review, 121,609 and 36,149 new meters were installed under the Meter Asset Providers, MAPs scheme and federal government's National Mass Metering Programme, NMMP respectively.
The slow-paced metering has called into question the financial viability and commercial performance of the industry, as it continues to be a major challenge with a decline in collection efficiency in 2020/Q4.
During the quarter under review, although total billing to the registered electricity consumers by all the eleven DisCos stood at ₦259.90billion, just ₦169.81billion was settled leaving a total outstanding balance of ₦90.09bn.
These respectively denote 75.70% and 65.34% billing and collection efficiencies and indicate 0.92%-point increase in billing efficiency and 1.38% points decrease in collection efficiency when compared with 2020/Q3.
When analysed, the level of collection efficiency indicates that as much as ₦3.47 out of every ₦10 worth of energy sold during the fourth quarter of 2020 remained uncollected from customers as and when due.
Low collection by the DisCos has also affected their remittance levels to the Nigerian Bulk Electricity Trading Plc, NBET. During the fourth quarter of 2020, a total invoice of ₦245.91billion was issued to the eleven DisCos for energy received from NBET and for service charge by the Market Operator, MO, out of which a sum of ₦146.66billion was settled indicating remittance performance of 59.64%.
Tariff shortfall (represented by the difference between the cost-reflective rates approved by NERC and actual end-user tariffs payable by consumers) has partly contributed to liquidity challenges being experienced in the industry. The financial viability of NESI has remained a major challenge threatening its sustainability.
In a note to SweetcrudeReports, NERC said liquidity challenge is partly due to the non-implementation of cost-reflective tariffs, high technical and commercial losses exacerbated by energy theft and consumers' apathy to payments under the widely prevailing practice of estimated billing.
"DisCos must continue to improve on effort towards reducing ATC&C losses to levels commensurate with their contractual obligations in the performance agreement to improve sector liquidity and ensure business continuity.
"Further to this, the non-settlement of energy bills by MDAs across the three tiers of government, which is one of the major contributory factors to high ATC&C losses, and hence poor liquidity, must be urgently addressed as part of the ongoing Federal Government's efforts towards ensuring financial sustainability of NESI", the operator said in the note.
To ensure speedy metering of electricity customers, NERC said, besides securing a 1-year waiver of levy previously imposed on imported meters, it continued its monitoring of DisCos' implementation of and compliance with the provisions of the MAP Regulations to fast-track meter roll-out.
"Following the FGN policy on mass metering, the Commission commenced the monitoring of the deployment of meters under the NMMP".
The Commission said it commenced the review of MAP Regulations in order to provide a regulatory framework for NMMP scheme and fastrack the deployment of meters to close the metering gap in the NESI.
Follow us on twitter