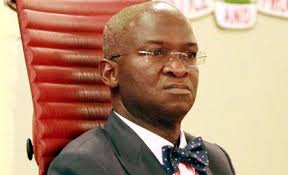 OpeOluwani Akintayo  20 July 2017, Sweetcrude, Lagos –  The Minister of Power, Works and Housing, Babatunde Fashola, says the government cannot reverse the power sector privatisation it conducted about four years ago which saw it selling assets of the defunct Power Holding Company of Nigeria, PHCN, to private entities.
Because of the current transition challenges, some Nigerians have continuously called for the cancellation of the exercise.
But, Fashola said at a recent lecture that he does not "favour such course of action because it has consequences".
According to him, cancelation of privatisation means the government will be breaching its own contract in the same way privatisation of refineries was cancelled in 2007.
This, he said, will send a negative investment signal.
He also said cancellation of the privatisation exercise will mean that the government woud have to refund in dollars, all the monies paid by the Discos and Gencos, which bought over the PHCN assets. Fashola stated that most of funds realised by government from the sale have been spent on the 50,000 workers of PHCN who had to be paid off.
He said government would also have to re-employ these or other workers to operate the assets and also increase salary and pension costs, "when our recurrent cost is above 70% of budget today".
Instead of doing these, he said government believes that the lapses in the privatisation could be "re-engineered, retrofitted or reformed to deliver, hence the introduction of PSRP by the ministry.
He said PSRP is geared towards making privatisation of power work better than it had.
"Admittedly, privatisation has not yet delivered the kind of results we were all made to expect, for some of the reasons I have stated – political interference, liquidity, metering, debts, governance, technical capacity of operators and the political dishonesty with which Nigerians expectation were raised to the sky", he stated.
However, the minister stated that after studying the privatisation in Brazil, Mexico, India, South-Africa and China, which went through the current challenges in the Nigerian power sector, he is of the view that reliable electricity will happen in Nigeria.
"It is not an event, it is a journey marked by positive trends that have occurred and will occur as the right solutions are deployed to challenges", Fashola added.