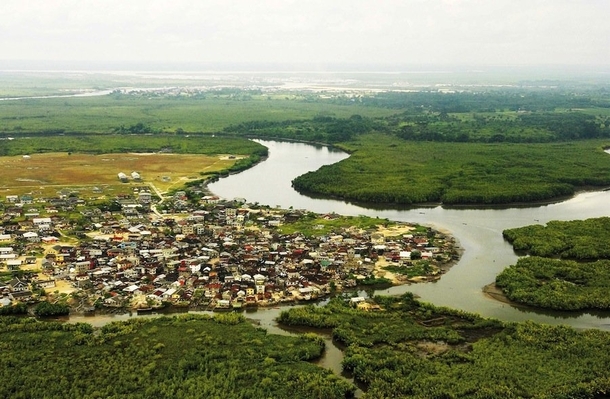 Mkpoikana Udoma
Port Harcourt — A legal expert has explained why oil and gas host communities in the Niger Delta, easily accessed justice against oil multinationals in foreign jurisdiction, especially in Europe, than in the country, blaming it on technicalities.
Recall that on 29th January 2021, an Appeal Court in the Hague, Netherlands held the
and SPDC liable for oil pollution in two communities in the Niger Delta, ordering the firms to compensate the affected farmers and remediate the environment; a rare feat in Nigerian courts.
Also, on February 12th 2021, the Supreme Court in England, ruled that Ogale and Bille communities in Rivers State, can bring their legal claims for a cleanup and compensation against the Royal Dutch Shell and its Nigerian subsidiary in an English court.
Bille and Ogale communities have been fighting for five years to have their cases heard in the English courts, pursuing legal claims against Shell through the English courts because, according to them, "there is no prospect of obtaining justice in Nigeria."
Speaking on the development, a Legal Practitioner, Barr. John Owubokiri, said the problem with the nation's judiciary are technical glitches and delay in judicial process, while calling for a total reform of Nigeria's judicial system.
Owubokiri who threw his weight behind the call for restructuring of the country, said the country should be restructured so that each state in the country would have their own Appeal Courts and Supreme Court, without having to be constellated in Abuja.
Asked if the delays in court process and difficulty in accessing justice was borne out of corruption the country, the Senior Lawyer said though the issue of corruption cannot be ruled out, but it was more of technicalities in the country's judicial system.
He explains that the existing structure of the judiciary in the country was not only faulty, but designed to delay justice, as a delayed justice was tantamount to a denied justice.
"It's a sad commentary that host communities can easily get justice in England and Netherlands, than within their own country. I think Nigerian courts dwell so much on technicalities. The system should be rejigged to enable people easily accessed justice.
"I think it's more of technicalities than corruption. The court dwell more on technical glitches, filing process than on the subject than the subject that needs legal redress. Judges should look beyond the technicalities; but aside the technicalities, is the delay in judicial process.
"Yes, I'm calling for judicial reforms. What I will suggest for instance, a case that has to do with facts that emanated from a state should be done and finalized in that state.
"Every State in Nigeria should have its own court of Appeals and Supreme Court for matters related to that State. Matters within the jurisdiction authority of the state should be dealt with within the state. It should not be taken to the court of Appeal, these are the things that cause delay.
"The judges in River State are experts in Rivers judicial matters, so they should be able to conclude every matter that emanated here, based on facts that emanated from the state.
"If the country is not restructured, we cannot access even something as vital and fundamental as justice. We have the court structure that makes us all to constellate at the Court of Appeal and then at the Supreme Court in Abuja.
"At the Supreme Court, if I file a case today, this is 2021, probably I will be heard in 2024, so justice will be delayed and justice delayed is justice denied."
The legal practitioner advised host communities who have been aggrieved by oil companies, to continue to seek justice in saner climes where they are sure they can easily access justice.
"It may not appear nicely for lawyers to hear me recommending this, but I will urged communities to continue to access justice in other countries; they should not bother themselves trying to access justice in these technicalities and burdensome judicial procedures that we operate in Nigeria.
"I advised they take their cases to where they can access justice, as ugly as this may sound to my colleagues in the Bar.
"What they (host communities) want is justice, and not getting frustrated in the court. What matters is, there is justice for the wrongs done to them by oil companies."