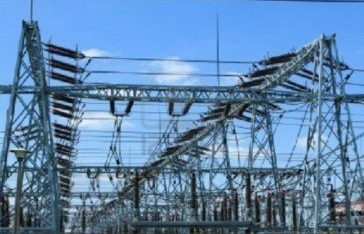 OpeOluwani Akintayo
Lagos — The regulation that allowed sale of electricity by power generation companies directly to some customers was recently suspended by the Nigerian Electricity Regulatory Commission, NERC, because it was illegal, electricity distribution companies said on Wednesday.
According to the electricity distribution companies or Discos, the regulation that was in operation for about four years was halted because such customers had yet to meet certain requirements.
Executive Director, Research and Advocacy, Association of Nigerian Electricity Distributors, ANED, Sunday Oduntan, said thepower generation companies or Gencos and eligible customers had been operating illegally.
He said: "Available records indicate that NERC has not approved any application for eligible customer status.
"Despite that, these companies proceeded to arrogate the powers of NERC to themselves by vesting in themselves eligible customer status and continued the unlawful and illegal operations over the years unperturbed."
He added: "The illegal and unlawful operations of these companies and the Gencos involved are direct cannibalisation of the electricity market and the entire value chain.
"NERC, having duly noticed the damaging impact of these illegal 'eligible customers' on the electricity market and the entire value chain, had to issue a directive with Ref. No: NERC/REG/OCFML/APPR/EC/2655/068, dated July 7, 2021, to the TCN to transfer back to the distribution companies all electricity customers that failed to obtain eligibility status under its Eligible Customer Regulations 2017 – Regulation No. NERC 111."
ANED also said that NERC had not cancelled the regulation as claimed in some quarters.
"The directive is simply to stop the illegality that has been perpetrated by these unscrupulous companies and their supplier Gencos who have gone rogue for four years unchecked," Oduntan stated.
The Executive Secretary, Association of Power Generation Companies, Joy Ogaji, did not respond to enquiries on the matter when contacted by our correspondent on Wednesday.
The
Eligible Customer regulation
was introduced by the Federal Government in 2017, allowing Gencos to sell electricity directly to customers that consume over two megawatts of electricity.
But the NERC recently ordered TCN to suspend the bilateral electricity trade because the customers were yet to meet requirements.
NERC stated that such requirements included the requisite energy demand of the customers, proof of excess capacity by the Gencos to supply the energy, payment of requisite charges and fees to exit conventional network and getting eligible status from the NERC.