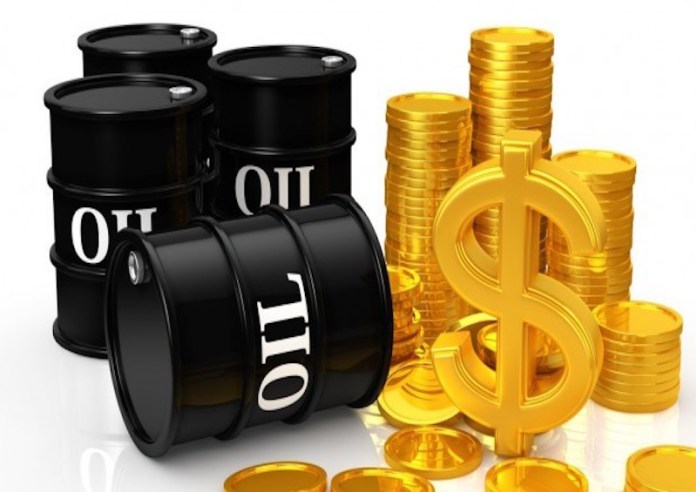 OpeOluwani Akintayo
09 May 2018, Sweetcrude, Lagos – Oil prices have settled above $70 per barrel – a level not seen in the last three and a half years – due to a couple of boosters.
International benchmark, Brent had hit $75.38 between 08:11-11:55AM on Tuesday on Market Insider.
An energy economist at WTRG Economics, James Williams, said the world has OPEC to thank as the biggest force behind the rise in oil prices across the globe.
The steady price growth is a pointer, basically, to the effectiveness of the output curbs (1.8 million barrels per day) by the Organisation of the Petroleum Exporting Countries, OPEC, and its partners since January 2017, after a glut in the international market sent prices tumbling below $30 per barrel in 2014/2015.
The cuts agreement achieved 149 percent in April, according to statistics released by OPEC.
"The number one reason is the OPEC/non-OPEC accord led by the Saudis and Russians to limit production and lower the exceptionally-high petroleum stocks at the time of the agreement," said James.
An OPEC survey conducted by S&P Global Platts revealed Friday that OPEC's crude production in April fell for a third straight month to a one-year low.
The group produced 32 million barrels a day last month, down 140,000 barrels a day from March.
That is about 730,000 barrels a day below OPEC's quota of about 32.73 million barrels a day, according to the survey.
Another outstanding factor is rising demand for oil across the globe.
Higher economic growth has led to higher oil consumption, said Williams.
The International Energy Agency, IEA, in a monthly report, forecasts global oil demand at 99.3 million barrels a day this year, up from 97.8 million barrels a day in 2017.
The third reason is the recent panic about possible reinstatement of sanctions against Iran by president of the United States, Donald Trump.
Iran was let off the hook just last year but since a new administration of Trump is now in place in the United States , there are growing market fears whether or not to go on with the agreement that lifted economic sanctions on the country in return for Tehran's moves to curb nuclear activity due this Saturday.
President Donald Trump said late Monday afternoon on Twitter that he would announce his decision on the Iran deal Tuesday, four days ahead of the deadline. That prompted an oil-price pullback in electronic trading Monday, according to Market Watch.
At least one analyst said oil prices could jump by as much as $10 a barrel if sanctions are reintroduced.
Williams, however, said prices are likely to "weaken a little" under that scenario, with a "buy the rumor and sell the fact" response.
Oil prices are likely "near the top, especially if the sanctions are not reinstated," he said, adding that "Iran is already talking about wanting to raise production and Russia is indicating the same."
The last reason was a decline in production by Venezuela due to an economic crisis.
S&P Global Platts' OPEC survey issued last week had attributed the fall in April OPEC-member production in large part to "Venezuela's continued output deterioration."
"Venezuela's woes have been well documented, as its barrel count has fallen in every month save three since February 2016," according to Platts survey archives. It produced 1.41 million barrels a day in April, down 80,000 barrels a day from March and marks a 540,000 barrel-a-day plunge from the year-ago level.
S&P Global Platts said Venezuela output was at its lowest in the 30-year history of the Platts OPEC survey, "aside from a 2002-03 strike that severely debilitated Venezuela's state oil company PDVSA."
Williams said the Venezuelan output decline "just helped move the OPEC/non-OPEC agreement toward their goal a little faster."
But Scott Gecas, senior strategic account executive at Long Leaf Trading Group, said it was "interesting that the Venezuelan news is having such an impact on oil price."
"U.S. output is at all-time highs, becoming the number one producer in the world," he said. "Venezuelan output is not that significant I do not expect oil to sustain these levels much longer as global tensions ease."
Regards