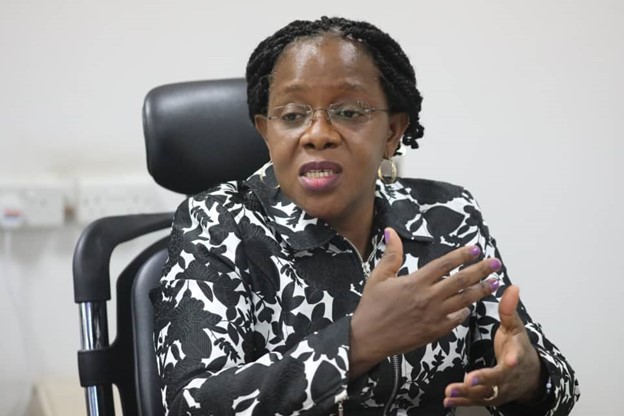 Lagos — PERMANENT Secretary at the Federal Ministry of Transportation, Dr. Magdalene Ajani, has given reasons for the non-disbursement of the Cabotage Vessel Financing Fund, CVFF, saying that there is a need to meet with the ship owners to streamline and discuss the issues militating against the disbursement.
Ajani who spoke at the just concluded Federal Ministry of Transportation Retreat held in Lagos, also said that the inability of ship owners to show capacity to acquire and manage vessels has been a major hindrance to the disbursement.
She explained that the Cabotage Fund is not a fund to ship owners that have no business in the local shipping industry adding that the government is not convinced enough that the Fund if and when disbursed, will be put to proper use.
According to Ajani, the government needs to know the feedback from ship owners, and the synergies being created between the lender and borrower.
She stated: "The CVFF you are all aware off, we are trying to do something about it. It is very important for the private sector to also understand that it is not a Fund that is just going to be released for them to just use.
"We need to see the demonstration of clear capacity by Nigerian ship owners to convince the government that they have the capacity to acquire these vessels.
"The CVFF is not a grant that is just going to be donated to them; there should be commitment, there should be clear path-way of how they want to access this Fund, use it to acquire these vessels running on Nigerian waters and build up their fleet so as to continue to increase their capacity.
"I think these are the few things that are still holding the Federal Ministry of Transportation on the release of the Fund, those are not very clear to us. It has gotten to a point where we need to have an open discussion with NIMASA who is in charge of this Fund, Federal Ministry of Transportation and stakeholders, that is private vessel owners and operators.
"It has to be very clear because things have happened in the past, funds were disbursed and the monies just went down the drain.''
Meanwhile, maritime lawyers have called for the disbursement of the Fund with a view to assisting indigenous ship owners to grow their capacity.
Jean Chiazor-Anishere, a panelist at the Retreat, said that ship owners will like to know the requirement for disbursement adding that the Federal government needs to support the private sector as it relate to ship acquisition.