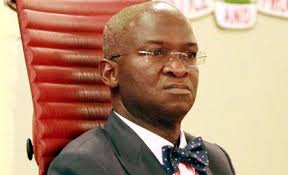 *What you should know about PSRP
OpeOluwani Akintayo
17 July 2017, Sweetcrude, Lagos — Nigeria's Minister of Power, Works, and Housing, Babatunde Fashola, has explained why the government cannot reverse power sector privatization, a document containing lecture delivered by the Minister at the Department of Economics 2017, has shown.
Because of the current transition challenges, some Nigerians have continuously called for the cancellation of the privatization.
However, according to Fashola, he does not "favour such course of action because it has consequences", he said.
According to him, cancellation of privatisation means the government will be breaching its own contract in the same way privatization of refineries was canceled in 2007 and will send a negative investment signal.
Again he said, cancellation of privatization will mean the government will have to refund in dollars, all the monies paid by the DisCos and GenCos most of which have been spent on almost 50,000 workers of PHCN who had to be paid.
He also said the government will now have to re-employ those or other workers back to operate the assets and again increase salary and pension costs, "when our recurrent cost is above 70% of the budget today", he said.
Instead of doing these, he said government believes that the lapses in the privatization can be re-engineered, retrofitted or reformed to deliver, hence the introduction of PSRP by the Minister.
Basically, PSRP is geared towards making privatisation of power work better than it had, according to Fashola.
Admittedly, privatisation has not yet delivered the kind of results we were all made to expect, "for some of the reasons I have stated; political interference, liquidity, metering, debts, governance, technical capacity of operators and the political dishonesty with which Nigerians expectation were raised to the sky", he said about sector privatisation.
However, he thinks after studying the privatization of Brazil, Mexico, India, South-Africa and China (who went through some or all of our current challenges), "that reliable electricity will happen in Nigeria", he said.
"It is not an event, it is a journey marked by positive trends that have occurred and will occur as the right solutions are deployed to challenges", Fashola added.
This is what the Power Sector Reform Program (PSRP) seeks to achieve.
The PSRP is, therefore, a set of policies and actions aimed at restoring credibility, liquidity, transparency, efficiency, good governance and improved service delivery to the power sector.
The PSRP is meant to implement and deliver the power component of the Economic Recovery & Growth Plan (ERGP) of the Buhari government and it is already being implemented, according to him.
The components of the PSRP is as follows:
The N701 Billion NBET payment assurance programme, metering plan, Constitution of Boards of Agencies for Governance (NERC); Rural Electrification Agency (REA), Change of Government Representatives in DisCos, Procurement and Capital Requirement Guidelines for Discos by NERC, Energy mix, Tariff Computation Reform, Communication and Advocacy, Technical capacity and equipment upgrade by DisCos for loss restriction, and Legislation to restore and punish energy theft and damage to power assets.