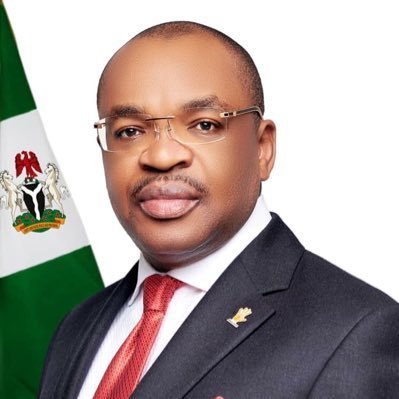 Mkpoikana Udoma
Port Harcourt — Akwa Ibom State Governor, Mr. Udom Emmanuel, has explained why the state deserved to host the $1.4billion ammonia and phosphate fertilizer production plant, in partnership with the Federal Government and the Government of Morocco.
Recall that Governor Udom was part of a delegation led by the Minister of State for Petroleum Resources, Chief Timipre Sylva, that visited Morocco recently on the $1.4billion fertilizer production plant project, where five MoUs was signed between Nigeria and Morocco on hydrocarbons and agriculture.
Speaking, the Governor Udom said the state was richly endowed with abundance of gas resources, having over 36percent of the country's gas reserve domiciled in the state, and was also receptive to investments.
The governor further stated that the agreement between OCP Africa, the Nigerian Sovereign Investment Authority and Akwa Ibom State Government, will birth one of the biggest investments in the fertilizer production industry worldwide.
"Our state is receptive to investments and we are prepared to offer the necessary support to make the project a reality.
"With a site that is suitably located to enable operational logistics and an abundance of gas resources, all that is left is for the parties to accelerate the project development process," the Governor said.
The agreements of the partnership, which covers a memorandum of understanding between OCP Africa, Akwa Ibom State Government and the Nigerian Sovereign Investment Authority on land acquisition, administrative facilitation, and common agricultural development projects in Akwa Ibom State.
The partners agreed to strengthen further their solid partnership leveraging Nigerian gas and the Moroccan phosphate.
The project will lead to a multipurpose industrial platform in the country, which will use Nigerian gas and Moroccan phosphate to produce 750,000 tons of ammonia and 1 million tons of phosphate fertilizers annually from 2025.