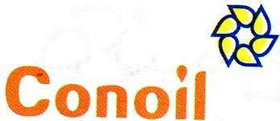 02 September 2013, Lagos – Conoil opens today with the highest current earnings yield in the oil and gas sector. With the highest profit growth in the first half, Conoil leads largely impressive fundamentals in the downstream oil industry. Capital Markets Editor, Taofik Salako, reports that the current outlook signposts possible returns
Quoted oil and gas companies are split between the two extremes- positive and negative. Current operational fundamentals and related technical indicators at the stock market show clear resurgence within the first group of stocks and a slowdown in the second group of stocks. Three of the six oil majors recorded significant improvement in the bottom-line while three others witnessed contraction in the first half ended June 30, 2013. The same scenario played out in the pricing trends of oil and gas stocks at the stock market, although at a lesser degree.
The All Share Index, ASI, the benchmark index that tracks all equities on the Nigerian Stock Exchange, NSE, opens today with eight-month year-to-date return of 29.10 per cent. The sector-specific NSE Oil and Gas Index trails with a return of 24.71 per cent. Year-to-date returns by most oil and gas stocks surpass market's average return. Forte Oil posts a year-to-date return of 402.8 per cent. MRS Oil and Gas opens with 52.1 per cent. Conoil carries average year-to-date return of 45.4 per cent. Total Nigeria trails with 30.3 per cent while Mobil Oil Nigeria shows the least positive return of 2.5 per cent.
Earnings yield- a forward-looking indicator that relates fundamental earnings to share price, provides a bridge between corporate earnings and share pricing trend. While the year-to-date return and latest operational fundamentals illustrate the historic returns by a stock, earnings yield underlines the potential return and intrinsic value in a stock. Earnings yield is calculated by finding the percentage of current net earnings per share of a stock to the current share price at the stock market, to determine the probable underlying yield for the stock.
Besides its importance as a measure of intrinsic returns, earnings yield also denotes probable cash dividend range given its unique feature as a ratio of basic earnings per share. Earnings per share represents net profit earned by every outstanding share of a company within a period. The board, subject to approval of the shareholders at a general meeting, will then decide on the amount of dividend to be paid from the earnings per share. For companies with long-established dividend payment policy, probable dividend could be deduced on the basis of current earnings per share.
Growing profit
While downstream oil companies continue to struggle with slow top-line, most companies made appreciable growth in profitability in the first half. Interim results and accounts for the six-month period ended June 30, 2013 showed almost sector-wide improvement in margins, which underpinned substantial growths in actual pre and post tax profits.
While Mobil Oil's sales dropped by 9.0 per cent, profits before and after tax grew by 73 per cent and 74 per cent respectively. MRS Oil and Gas optimized its 20 per cent growth in sales into 44 per cent increase in net earnings, although its pre-tax margin still showed hangover of previous reversal. Forte Oil grew sales by 20.7 per cent and cut down on midline costs to grow pre and post tax profits by 56.5 per cent and 62.7 per cent respectively. Oando struggled all through with declines in sales and profit while Total Nigeria failed to turn its marginal sales growth of 7.0 per cent into profit growth as pre and post tax profits dropped by 7.0 per cent and 9.0 per cent respectively.
Conoil's performance stood out within the period. Key extracts of the interim report and accounts of Conoil showed that the downstream oil company drew on improved cost management to optimize marginal growth in sales. While turnover grew marginally by 4.5 per cent, profit before tax jumped by 198.6 per cent while profit after tax leapt by 254.8 per cent. Profit before tax closed June 2013 at N1.98 billion as against N663.1 million recorded in comparable period of 2012.
Profit after tax leapt to N1.6 billion compared with N450.9 million, underlining similar increase in earnings per share from 65 kobo to N2.30. Gross profit rose from N7.73 billion to N8.33 billion. Turnover had risen slightly to N79.6 billion in 2013 as against N76.2 billion by June 2012.
The report underlined significant improvement in the profit-making capacity of the company. While gross profit margin improved from 10.14 per cent to 10.46 per cent, pre-tax margin quadrupled to 2.49 per cent in 2013 as against 0.87 per cent in corresponding period of 2012. The bottom-line shows a robust outlook for the shareholders of the company, which had announced a dividend per share of N1 for the 2012 business year. First half's net earnings in 2013 already indicated the company could double such dividend.
Pricing the earnings
Current earnings yields, based on the first half performance, indicate an average yield of 4.59 per cent for the oil and gas sector. Conoil opens today atop the table with a yield of 7.72 per cent. Oando follows with a yield of 5.89 per cent.
Total Nigeria indicates a yield of 4.52 per cent. Mobil Oil Nigeria carries a yield of 4.11 per cent. Forte Oil implies a yield of 3.32 per cent while MRS Oil and Gas carries a yield of 2.0 per cent. Annualized, the half-year-based current earnings yield shows out Conoil with the highest full-year yield of more than 15 per cent.
Management forecasts
Management of Conoil has indicated it would consolidate its first half performance during the second half. According to the directors of the oil-marketing company, full year profit could rise to about N4 billion by the end of this year. On the basis of this management guidance, earnings per share could rise to N5.76 by the year ended December 31, 2013. This implies earnings yield of 19.3 per cent on the opening share price today.
Management of the company said they expected to drive the second half performance with projected 65 per cent revenue increase from its nationwide retail outlets, especially newly commissioned mega stations. Performance is also expected to be augmented by additional income streams from new lubricant products launched earlier in the year as well as expected 72 per cent increase in probable revenue from the fully-deregulated lubricant business.
With its new production plant in Port Harcourt, Conoil plans to step up engine oil exports to West African markets as well as enter into joint venture partnerships with leading car manufacturing companies for the use of Conoil lubricants in their vehicle engines. It also expects additional incomes from ancillary services including marketing of Low Pour Fuel Oil, LPFO, and Bitumen, which were reactivated in the first half of 2013 and are expected to boost sales in the second half.
While it expects to sustain its lead as the market leader in the aviation business, the company plans to grow its Liquefied Petroleum Gas, LPG, business by expanding the distribution networks and deploying innovative marketing strategies.
"For us, the downstream remains fundamentally attractive now and for the medium to long term. With our clarity of direction and focus, our company's long-term success is assured. We will sustain our improved performance and realize our aspiration to become the leading petroleum products marketer and one of the most profitable quoted companies. We will consistently pursue initiatives that will enable our brands, processes and people drive our corporate vision and ultimately drive value for our shareholders," the company stated in a response to analyst's request on forecasts.
According to Conoil, it has strengthened and repositioned its core businesses with huge investments in retail network expansion, which involved building multi-million Naira mega stations across the country as part of efforts to demonstrate its long-term growth strategy in the industry.
"Our half year strong performance prepares us well for the increasingly fierce competition in the industry. We will continue to transform our business and the way we interact with our dynamic marketplace. We will continue to benchmark our company against the best global standards and practices to ensure that the business is managed in the best interest of all stakeholders. Fresh initiatives to strengthen our income base in the core segments of the business will be pursued pro-actively capitalizing on every emerging opportunity in the sector," the company stated.
Will Conoil be able to sustain its growth? The operating environment in the Nigerian downstream oil sector remains tough and uncertain. With distortions from partial deregulation, sustained performance in the sector requires aggressive and sustainable sales strategy, given that sales growth is the major driver of long-term profitability.
The decisive differentiating factors in the sector thus are long-term investments in key facilities including storage and blending facilities, supportive and farsighted board with strong financial influence, dynamic management and sound local intelligence. Conoil, with its single-minded focus on the downstream business, has laid strong foundation with recent investments in capacity expansion and continuing sales growth strategies. The overall outlook appears closer than farther to the management guidance for the full-year.
– The Nation