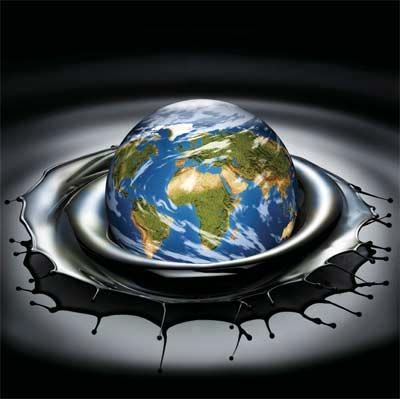 London — Global oil markets face a supply shortfall of more than 3 MMbpd next quarter — potentially the biggest deficit in more than a decade — as Saudi Arabia extends its production cuts.
The latest data published by OPEC show why the kingdom's supply squeeze, amid a period of record demand, has sent oil prices surging beyond $90 a bbl in London. Riyadh announced last week it will extend an extra 1 MMbpd output reduction until the end of the year, even though markets are already tightening.
World oil inventories, having depleted sharply this quarter, are set for an even steeper drop of roughly 3.3 MMbpd in the next three months, forecasts published in a report from the Organization of Petroleum Exporting Countries indicated on Tuesday.
If realized, it could be the biggest inventory drawdown since at least 2007, according to a Bloomberg analysis of figures published by OPEC's Vienna-based secretariat.
The kingdom's hawkish strategy, aided by export reductions from fellow OPEC member Russia, threatens to bring renewed inflationary pressures to a fragile global economy. Diesel prices have surged in Europe, while American airlines are warning passengers to brace for increased costs.
It could even become a political issue for U.S. President Joe Biden as he prepares for next year's reelection campaign, with national gasoline prices nearing the sensitive threshold of $4 a gallon. The White House has said the Saudi move doesn't complicate its economic efforts.
OPEC's 13 members have pumped an average of 27.4 MMbpd so far this quarter, or roughly 1.8 MMbpd less than it believes consumers needed, according to the report. If the organization keeps output unchanged, as group leader Saudi Arabia has signaled it plans to do, the gap between supply and demand will almost double in the final three months of the year. OPEC estimates it needs to provide 30.7 MMbpd in the fourth quarter to satisfy consumption.
While OPEC officials regularly say their objective is to keep world oil markets in balance, the latest projections suggest they're intent on shrinking inventories rapidly. Crude stockpiles in developed economies are already about 114 MMbbl below their average for the 2015 to 2019 period, the report stated.
The supply squeeze reflects financial needs within the organization.
Saudi Arabia may require prices of almost $100 a bbl to cover government spending as well as the ambitious projects of Crown Prince Mohammed Bin Salman, estimates from Bloomberg Economics indicate. The kingdom has spent considerable sums on ventures ranging from the futuristic city known as Neom to the acquisition of top-flight footballers like Cristiano Ronaldo for its domestic league.
The report largely kept estimates for global demand and supply this year and next unchanged. OPEC and its allies are due to meet on Nov. 26 to review production policy for the year ahead.
*Grant Smith – Bloomberg