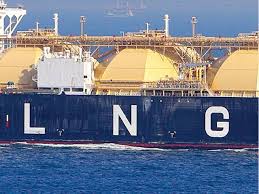 26 September 2014, News Wires – Yemen's liquefied natural gas project Yemen LNG has confirmed it is still producing and exporting volumes after reports of raids on its offices.
In a brief statement from the Yemeni capital Sana'a, the venture said it was still producing from its export terminal in the Gulf of Aden known as Balhaf.
"Yemen LNG confirms that it is fully operational in Sana'a and Balhaf with plant operations, including LNG exports, continuing as normal," the statement read.
On Wednesday, reports began emerging of widespread office raids and violent clashes in Sana'a that saw Shia rebels seek to overrun the capital and take over national institutions as well as companies.
A worker for Yemen LNG who spoke anonymously to Turkey's national Anadolu Agency said that militants had taken over the company's headquarters.
"Houthi militants stormed the [company's] headquarters, searched employees' cars and restricted the entry of workers," the worker said.
The Yemeni government did not immediately comment on the raids and Yemen LNG's statement made no reference to the reported raid.
The US State Department said on Thursday it was reducing staff at its embassy in the capital because of the rebel violence but said the embassy would remain open.
Total is the largest stakeholder in the operating company Yemen LNG with a share of about 40%. Operating since 2009, the facility in the southern Shabwa province exports LNG to Europe and Asia.
It has the capacity to supply up to 6.7 million tonnes per annum with exports of LNG tied into long-term contracts to French pair Total and GDF Suez as well as South Korea's Kogas.
– Upstream