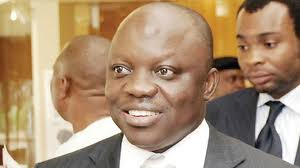 13 March 2013, Warri – Delta State governor, Dr Emmanuel Uduaghan has told members of the board of the Delta State Oil Producing Areas Development Commission, DESOPADEC, to take development to oil producing communities.
The governor, who spoke during a visit to the Corporate Headoffice of the Commission in Warri, also urged the board members to ensure that people felt the positive impact of their efforts in the rural communities.
Global climatic changes had now made it difficult to know when it is dry or rainy season, he said, advising that the commission should take advantage of the weather to execute their projects whenever there is sunshine.
"Let our people feel your impact. Let them know what you are doing. Being a board member is not an office work. You must actively monitor your projects and ensure that you seriously warn contractors who are failing, so that we can achieve our desired goals," he said.
In his response, Chairman of DESOPADEC board, Mr. Oritsuwa Kpogho, said they had already started the process of awarding contracts and will soon be going to the fields to ensure project compliance.
Kpogho assured that the commission had keyed into the three-point agenda of the state government and its programmes aimed at advancing the state beyond oil.
He said the board would be inviting the governor very soon to commission some of their legacy projects across the state.