17 January 2015, Lusaka – The Energy Regulation Board has announced a further reduction in fuel pump and wholesale prices effective midnight Friday 16th January, 2015 in view of the continued slide in international oil prices.
T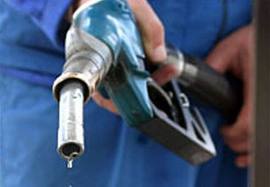 he pump price of petrol per litre has been reduced from K9.89 to K7.60 representiFuel Pump 2ng a reduction of K2.29, while the diesel pump price has reduced from K9.18 to K6.59 representing a reduction of K2.59 with the price of Kerosene reduced from K6.77 to K4.69 representing K2.08 reduction.
In a statement issued today, the ERB points out that cumulatively, between October 2014 and January 2015,it has reduced the prices by K3.03 or 28.50% for petrol; K3.42 or 34.17% for Diesel and 2.79 and 37.30% for Kerosene.
The statement further states that according to the ERB pricing model, if subsequent procurement of feedstock is made while the falling trend in international oil prices continues and the exchange rate appreciates or holds steady, then more reductions will be expected in the near future.
Oil prices are at their lowest in about six years, after plummeting 60% in the last six months from more than $100 a barrel to below $50.
– Zambia Reports