30 March 2015, Lagos – Shareholders of Zenith Bank Plc last week approved the  N54.943 billion dividend declared for the 2014 financial year and hailed the board and management of the bank  for the impressive performance.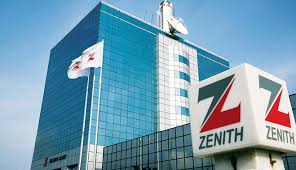 The dividend translated into N1.75 per share. Some of the shareholders, who spoke at the 24th annual general meeting (AGM) in Lagos,  said in spite of the challenging environment, the bank recorded improved  performance.
For instance,  President, Nigeria Shareholders Solidarity Association (NSSA), Chief Timothy Adesiyan, said,"We appreciate the board and the management for the dividend and the strategies put in place especially in area of training the staff which reflected in the result presented to us."
Speaking in the same vein, the National Coordinator,  Independent Shareholders Association of Nigeria (ISAN), Sir  Sunny Nwosu commended the bank on its performance and the dividend to shareholders. He encouraged the management of the company to maintain its adherence to good corporate governance which he said impacted the bank's profitability.
In his address to the shareholders, the Chairman, Zenith Bank, Jim Ovia, stated that without any doubt, 2014 was another challenging year for operators in the banking industry but the bank was able to exploit the opportunities within the environment.
"This translated into another excellent performance that further attests to the durability and resilience of the brand. These results are once again an eloquent testimony to the sound financial health of our bank and the Group. For the bank, total deposits was N2.26trillion for  in 2014. Profit after tax also increased by 11 per cent from N83.41 billion in 2013 to N92.48 billion in 2014," he said.
Also speaking, the  Managing Director/Chief Executive Officer of Zenith Bank, Peter Amangbo, said the bank was able to endure all challenges and difficulties to become the biggest bank in Nigeria by tier-1 capital, showing strength in asset size, liquidity, profitability, asset quality and capitalisation.
"The very strong earnings, solid capital adequacy, high liquidity and good quality risk assets, have positioned Zenith Bank at the pinnacle of Nigeria's banking industry and in a commanding influence in the markets that we operate in," he said.