29 December 2014, Harare – The Zimbabwe government has further reduced the mandatory fuel blending with ethanol to 5% from 15% owing to low sugar cane supply.
Mid this year government increased the mandatory blending level to 15% [E15] from 10%.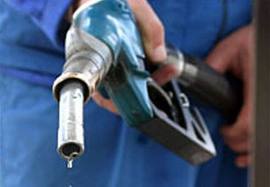 In a statement, Energy and Power Development minister Samuel Udenge said heavy rains experienced in Chisumbanje where ethanol is produced has led to the inaccessibility of the cane fields owing to wet clay soils.
Minister Udenge said this had resulted in the reduction of ethanol stock hence the reduction in mandatory blending.
"Once the rains stop and the soils dry up enough, cane harvesting and ethanol production will immediately resume," said Udenge.
He added: "The current experience may recur during the course of the summer season."
Zimbabwe introduced mandatory petrol blending with ethanol last year in a desperate bid to reduce the cash-squeezed government's fuel import bill.
The move has however been opposed by motorists who say the blended fuel affects car engines.
Recently a prominent Harare lawyer Thabani Mpofu filed an application with the Constitutional Court challenging the fuel blending regulations.
The case is however still pending..
Mpofu wants the court to declare as null and void two statutory instruments published in 2013 providing for the mandatory ethanol blending of petrol.
– NewZimbabwe.com