27 December 2014, Harare – Key witnesses in the US$3 million fuel scam at CMED have given evidence to the Justice Simbi Mubako-led probe team paving way for the conclusion of the disciplinary hearing involving senior management at the parastatal.
The board, led by Mr Godwills Masimirembwa, instituted its own disciplinary hearings to the circumstances surrounding the botched fuel deal while criminal charges have been lodged with the Prosecutor-General's Office.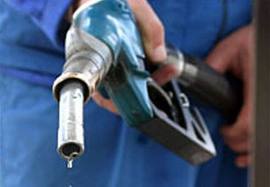 Senior management at CMED, including managing director Mr Davison Mhaka and fuel manager, Mr Brian Manjengwa are accused of fraud or theft and gross negligence.
Mr Masimirembwa yesterday said the disciplinary hearing involving Mr Mhaka would go ahead following the sacking of Mr Manjengwa.
"We are proceeding with the disciplinary hearing while the criminal aspect is being dealt with at the Prosecutor-General's Office," said Mr Masimirembwa.
"On our side, things have been progressing well following the dismissal of Mr Manjengwa.
"We are now going ahead with disciplinary hearing with regards to the MD.
 "But it's moving well as well because the key witnesses have already given evidence to the disciplinary committee. Those who have given evidence include (Tanaka) Sikwila (Petrotrade chief executive officer), our loss control and company secretary as well."
Other members of the disciplinary committee are labour practitioners, Mr Rogers Matsikidze and Mr Patrick Chingoka.
The CMED is represented by Advocate Thabani Mpofu while Advocate Lewis Uriri is Mr Mhaka's lawyer.
The board is charging Mr Mhaka with theft and fraud for deliberately or negligently acting in collusion with First Oil to defraud CMED, gross unsatisfactory work performance, incompetence and inefficiency.
He is accused of authorising the tender award to a company that did not have a valid import licence and that did not appear on the State Procurement Board list of bulk fuel suppliers.
As such, the board accuses Mr Mhaka of failing to carry out adequate due diligence in awarding the deal to First Oil.
The dismissed Mr Manjengwa was accused of conniving with First Oil directors Alex Mahuni, Maxwell Katunga and Alois Nyamadzawo to defraud CMED.
– The Herald