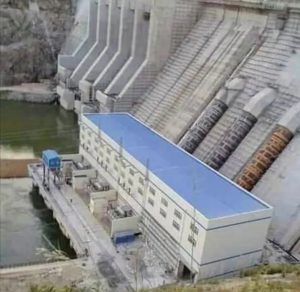 Abuja — The $1.2 billion Zungeru Hydro station has commenced operations and is supplying 700 megawatts, MW,  of power to the national grid.
Disclosing this in Abuja, the Minister of Power, Engr Abubakar Aliyu, said the plant was hooked onto the national grid after two days of test run.
He spoke during a valedictory session organised for him and the Minister of State for Power, Mr. Goddy Jedy-Agba.
"Today the Zungeru Hydro Electric Power Plant has become a reality. We have today joined the grid with 700MW. The testing started last night and the information reaching us is that the 700MW has gone on the grid," he said.
The minister, who maintained that the nation's power sector has made tremendous progress under the President Muhammadu Buahari regime, also spoke on the level of work on the Kashimbilla Electric project.
According to him, the project has been completed and commissioned.
He said: "The Kashimbilla Electric project which is a joint project with the Ministry of Water Resources has also been completed. The line bring electricity to Yendev in Benue State, over 240km is also completed and commissioned."
Follow us on twitter