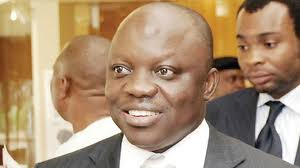 Emma Amaize
12 February 2013, Sweetcude, Asaba – Delta State Governor, Dr. Emmanuel Uduaghan, has dared community leaders spearheading the campaign for the Federal Government to stop the payment of 13 per cent derivation fund through state governments, to go to court.
Governor Uduaghan, who faulted the campaign that the 13 per cent derivation fund should be paid directly to host communities, instead of through the state governments, said: "The matter is a constitutional issue, and those who believe it should be the other way round should go to court."
Referring to one of the lead campaigners in the state, Chief Wellington Okirika, the immediate past chairman of Delta State Oil Producing Areas Development Commission, DESOPADEC, he querried why the Ijaw leader commenced the campaign only after he lost his position in the state's oil commission.
"The campaign is being carried out by those who do not have access to funds from DESOPADEC, they are trying to drag everybody into it. Why did he not start the campaign while he was in DESOPADEC?"
He said the agitation was not of any serious concern to governors of oil producing states, as recent media reports suggested.
"No governor has mentioned it to me. Maybe, at the next meeting, we will talk about it. I told them when they met me that the Federal Government was working according to the provisions of the constitution of the country and if they have any objection, they can go to court," he said.
It was gathered that the state remits 50 per cent of the 13 per cent derivation from the Federal Government to DESOPADEC, an interventionist agency, which it set up with indigenes of the oil communities as commissioners, to manage the fund.