09 April 2015, Lagos –  Fifteen ships laden with various products including petrol, kerosene, aviation fuel, rice , containers and general cargo, have arrived at the Lagos ports, the Nigerian Ports Authority (NPA) said on Wednesday in Lagos.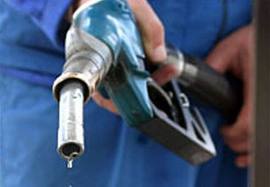 The NPA made the disclosure in its daily publication, the 'Shipping Position,' which was made available to newsmen in Lagos.
According to the NPA, seven of the ships arrived at the ports with petrol, while one ship each is laden with kerosene and aviation fuel. Containers were brought in three ships, while the only food item, rice in bags, arrived at the port in two ships, the NPA said.
The remaining one ship sailed in with general cargo.
The NPA also disclosed that it was expecting the arrival of 31 ships at the Lagos ports from April 7 to April 21.
It said that 12 of the ships would be expected to sail into the ports with containers, while 12 others would arrive with food products.
According to the NPA, the food products include crude palm oil, bulk sugar, bulk salt, buckwheat and frozen fish.
It said that one ship each was expected to bring in vehicles and general cargo as the remaining five ships would be expected at the ports with petrol.
– NAN