27 June 2016, Lagos – Africa's richest man and owner of Dangote Group, Alhaji Aliko Dangote has said that ongoing $17 billion Gas pipeline, fertiliser, petrochemicals and refineries project at the Lekki Free Trade Zone (LFTZ), Lagos, would provide unhindered availability of petrol in the country.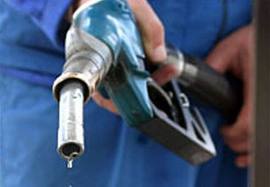 He pointed out the the Gas pipeline when completed would also generate power for the country.
Dangote, who took the Vice President, Prof Yemi Osinbajo SAN, and a host of dignitaries round the facility, added that the Gas pipeline would increase revenues to government, increase demand for domestic crude Petroleum of petrochemicals and foreign exchange from exports.
He asserted that the Gas pipeline site is the largest industrial site in the world and there is an extremely good relationship with the community.
"This Gas pipeline sight is eight times the size of Victoria Island. It was designed to process a large variety of crudes, including all the African crudes, a range of Middle Eastern crudes and US crudes. The refinery has flexibility to convert kerosene to jet/diesel," he added.
Dangote noted that his business policy is not solely for profit making but to make Nigerians happy, saying "I am a proud Nigerian. I do not own even a 9inch block outside Nigeria. When I travel, I stay in a hotel".
He stated that for instance, "Dangote cement, if we take it to Ghana, we will make N500 on each bag, but we didn't do that. We (Dangote Group) are attacking the economy with a policy of no more import, which will create jobs. We are suffering today because we have not diversify the economy of Nigeria."
Expressing satisfaction over the ongoing Gas pipeline, Vice President Osinbajo, said the project will supply three billion cubic feet of gas daily and had the potential of solving the problem of electricity shortage which had plagued the nation for decades.
According to him, the investment as a whole was an incredible industrial project being the largest and the most ambitious in Africa and possibly the entire world.