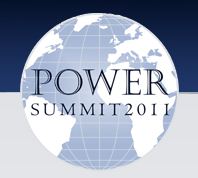 The 2011 Nigeria Energy and Power Summit scheduled for the 27-28 October 2011 at the Transcorp Hilton Hotel Abuja.
The annual NEPS is a one-stop shop that provides you with a comprehensive insight into the Nigerian energy and power market: from science and technology to policy reforms and project financing. Launched on the 25th November 2010, and with attendance of Prof. Barth Nnaji – the current Hon. Minister of Power; Arc. Nuhu Wya – Former Minister of State for power, Prof. A. S. Sambo – the current Special Adviser to the President on Energy, NERC, PHCN, TCN, NDPHC, PTFP, The World Bank, UNDP, USAID, FMO The Netherlands Development Financial Company, Bank of Industry, DEGInvest of Germany, Africa Finance Corporation and Africa Development Bank; to mention a few. This unique platform is the most comprehensive gathering of energy and power professionals Nigeria (and West African).
Visit the official summit website www.nigeriaenergyandpower.com ; and don't hesitate to contact me on the details below to discuss your potential positioning at this year's summit.
Contact
Stanley Austin
Partner, Africonomie Group
25 Floral Street, Covent Garden, London, W1T 4HF
T: +44(0)208 870 6620 | M +447815 033 375 | M +234708 047 5128
Email: [email protected] | Web: www.afri-conomie.com