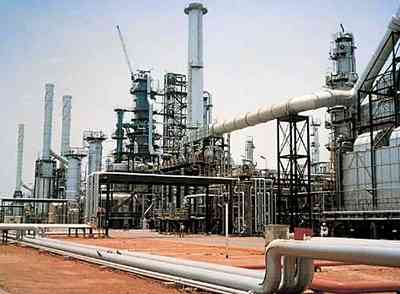 7 November 2011, Sweetcrude, Abuja – The Nigerian National Petroleum Corporation (NNPC) says the agreement it reached with the China State Construction Engineering Corporation Limited for the construction of three Greenfield refineries in the country is still intact.
The Memorandum of Understanding (MoU) to source $28.5bn for the refineries to be located in Lekki, Lagos State, Brass (Bayelsa State) and Lokoja (Kogi State) was signed by the NNPC on May 13, 2010.
Speaking in the backdrop of worries over the slow implementation of the MoU, the Group General Manager, Public Affairs at the NNPC, Dr. Levi Ajuonuma, said in Abuja that the agreement had not been truncated as details of the project were still being sorted out.
Ajuonuma, who is of the view that every investment in the industry was being given detailed consideration for the benefit of the masses, said the project could not have been halted when the business model for the refineries had just been submitted.
"The agreement is still ongoing. It has not been stopped. The signatories are still spelling out the details, and in fact, the business model has just been submitted. The Environment Impact Assessment has been done," he said.
He, however, pleaded with Nigerians to understand the benefits of deregulation of the downstream sector of the oil industry, saying it was one of the decisions that would attract private investors into building refineries.
He said, "No investor will put his money into a project where someone else will dictate the price for him. If the sector is deregulated, more investors will build refineries and that is when Nigerians will see and make use of different types of fuel.
"There is leaded, unleaded and super leaded. Some people don't know this. That is why they import vehicles and fill it with any type of fuel, and at the end of the day, the engines develop problems."