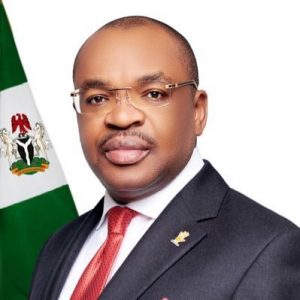 Mkpoikana Udoma
Port Harcourt — Akwa Ibom State governor, Udom Emmanuel, says 7,000 youths in the state will be trained to handle various industrial operations at the proposed $1.4 billion fertiliser and ammonia plant to be sited in the state.
The governor, who appealed to the youths to get set to embrace the opportunity, stated that at the full operations of the plant, the 7,000 semi-skilled labour are to create human capacity building opportunities.
Emmanuel made this known on Friday at the Victor Attah International Airport, Uyo, shortly on arrival from official engagements outside the country.
"It is not only fertiliser plant, it's fertiliser and ammonia that is coming in. So many other projects will be coming in relating to that and so many other things. I like us to be given a little bit of time, but I think what is very urgent is for us to go back and see the human capacity that is on ground.
"This is the time the youths must be willing to go on training to be useful so that people from others places will not come and occupy these opportunities.
"A lot of construction work will be going on in some of these projects, we need close to 7,000 semi-skilled labour and to train 7,000 will cost us some time, money and other resources,'he said.
The governor also hinted that another huge project will soon be unveiled in the state.
"While we are celebrating this one, I think something much bigger is coming that we just concluded recently. I believe once we unfold that, we all will be happy," he said.