26 January 2015, Lagos – The Abuja Chamber of Commerce and Industry Limited (ABUCCI) has urged the federal government to further reduce the pump price of petrol, from the N87 per litre announced recently.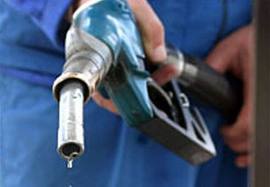 The newly elected 9th President of ABUCCI, Mr. Tony Ejinkeonye made the call while addressing journalists in Abuja.
Ejinkeonye said although the organisation commended President Goodluck Jonathan for the N10 price reduction, much more reduction is still desired.
He, however, said entrepreneurs in the private sector were not comfortable with the reduction because it was not relative to the 50 per cent reduction in fuel prices across the globe.
Ejinkeonye expressed the belief that government was mindful of its responsibilities to the citizens.
On the issue of diesel and kerosene which were not affected by the price reduction, Ejinkeonye said the chamber is still talking to government on this.
According to him, the new executive members of ABUCCI are planning to embark on training to enhance the activities of the chamber.
He listed some goals, which the new executives plan to accomplish to include development of a world class exhibition and a convention centre,  organising of trade missions in foreign countries, strengthening of intra-African trade, and organisation of weekend markets at the Trade Fair Complex.
Earlier, Dr Solomon Nyagba, the out-going President of ABUCCI, congratulated members of the chamber for their co-operation during his tenure.
Nyagba listed his achievements to include organisation of three trade fairs and enlistment of 458 members in the chamber.
The National President of NACCIMA, Alhaji Mohammed Abubakar, called on the newly elected members to operate effectively to achieve good results.
ABUCCI honoured Alhaji Aliko Dangote, Mr. Emeka offor, Mr. Olatunde Ayeni and Mr. Oscar Onyema for their contributions to the nation's economy.
Group Representative of Dangote Company, Isa Yusuf, on behalf of the award winners, expressed appreciation for the recognition.
Yusuf said the awards would encourage the companies to further improve on their performances.
– This Day