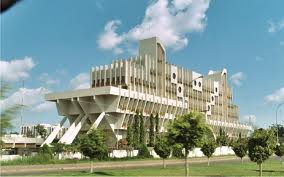 31 October 2011, Sweetcrude, Abuja – Partipants at a one-day policy dialogue on Nigeria's proposed Petroleum Industry Bill (PIB) in Abuja have urged the nation's National Assembly to pass the bill as a matter of priority.
The participants, drawn from civil Society organisations, the academia, Media and the International Development Agencies, urged Predident Jonathan to re-present the Bill to the National Assembly to demonstrate his commitment to anti-corruption and governance reforms.
Organised by Africa Network Environment and Economic Justice, a comminique from the dialogue read in parts: "The President should re-present the Petroleum Industry Bill (PIB) to the Seventh National Assembly to demonstrate his commitment to anti-corruption and governance reforms in line with his electoral promises.
"The seventh National Assembly should be mindful of its responsibility as representatives of the people of Nigeria, and should as a matter of priority pass the PIB expeditiously".
It called on all stakeholders, including civil society, labour, students, private sector, multinational oil companies and international development agencies, to step up their support for the passage of the PIB, reminding the multi-national and indigenous petroleum companies operating in Nigeria that their future economic wellbeing depended on the passage and implementation of the PIB.
It noted that though there was broad consensus on the need for reforms in the governance of the petroleum sector, the sector had over time been plagued by secrecy, corruption and inefficiency, leading to poor economic and social returns from the industry for the Nigerian government and people.
According to the communique, transparency and accountability in the management of key oil agencies has seriously affected access to petroleum products by Nigerians who suffer undue hardship as the result.
It acknowledged that the Bill had the potential to turn around oil and gas resources into a blessing rather than a curse for Nigerian citizens.
But it lamented that the absence of political will at the Presidency to push for the passage of the PIB and the resulting delay in the passage of the Bill has occasioned an atmosphere of confusion and uncertainty in the oil and gas sector.
This has lead to loss of billions of dollars in potential revenue for the nation, the communique said.
"The handling of the legislative process by the Sixth Assembly contributed to the non-passage of this important legislation," it said.
The communique also stressed the need for a coherent movement that builds on the strengths of diverse stakeholders ranging from oil producing communities, government agencies/petroleum ministry, labour unions, oil industry workers, academia, media, students movements and non-governmental organisations.