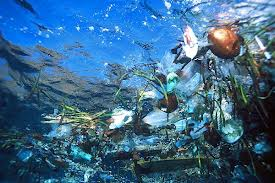 27 January 2013, Sweetcrude, Port Harcourt – AFRICAN Circle Marine pollution management company Limited (ACL) has concluded plans to construct a marine pollution control center in Port Harcourt, River state capital.
Disclosing to Sweetcrude report in Lagos, Administrative Manager of ACL, Mr. Ahmadu Ahmadu said that the site is ready and the entire pollution plant is to imported before the end of first quarter of this year
Ahmadu explained due to the sress the environment has been made to psss through over the years, the need to de-stress the environment by preventing it from further pollution is recognised by governments all over the world at both local and international level.
T"he marine environment, especially, is most vulnerable as it is the major mode of transportation for international commerce. Ships and various types of vessels transport major goods across the continent and in the process can cause pollution on the waterways.
African Circle Pollution Management Ltd is an environmentally conscious company applying the Best Available Techniques (BAT) and Best Environmental Practice (BEP) to safely collect all vessel related waste (in line with MARPOL 73/78 Annexes) and also offering a wide range of additional services to the maritime, oil and gas industry". He stated.