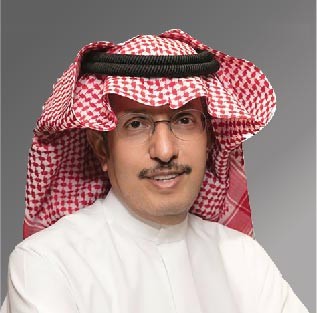 – SWPC awards contract for 600,000 cubic metres/day facility to ACWA Power
– Financial close for the project expected in 2023
Riyadh, Saudi Arabia ‒ ACWA Power, a leading Saudi developer, investor, and operator of power generation, water desalination and green hydrogen plants worldwide, has signed water purchase agreements for the 600,000 cubic metre per day Rabigh 4 Independent Water Plant (IWP) in Saudi Arabia.
The Saudi Water Partnership Company (SWPC), a government offtaker, will be the sole buyer of services for the project, which is located on the Red Sea coast in Saudi Arabia.
The agreements were signed by His Excellency Abdulrahman bin Abdulmohsen Al-Fadhli, Minister of Environment, Water and Agriculture with Chairman of the SWPC, and Mr. Mohammad Abunayyan, Chairman of ACWA Power, in the presence of Mr. Marco Arcelli, Chief Executive Officer of ACWA Power, and Mr. Raad Al-Saady, Managing Director and Vice Chairman of ACWA Power.
"These agreements will achieve the goals for water production projects in partnership with the private sector that supply industries, communities, and people across the Kingdom of Saudi Arabia. We expect that Rabigh 4 will directly serve pilgrims from around the world in the holy cities of Makkah and Madinah and serve households in the wider region. We hope that this project serves as a testament to this vital sector and shows how the private sector can improve the quality of services, realise investment efficiencies, and foster innovation—all of which are objectives of Vision 2030," Abdulrahman Al-Fadli, the Minister of Environment, Water and Agriculture said.
Valued at around SAR 2.54 billion, the reverse osmosis plant will service the Makkah and Madinah regions, which typically see a spike in demand during the Ramadan and the annual Hajj season.
"Rabigh 4 has been designed to use less electricity, lower operating costs, and support local content across both supply chain and employment. When this plant is operational in 2026, we will see the impact of reverse osmosis technology in action," Eng. Khalid bin Zuwaid Al-Quraishi, Chief Executive Officer of SWPC disclosed.
"ACWA Power currently operates Rabigh 3 IWP in the area with the same capacity as Rabigh 4. Last year, Rabigh 3 was recognised as the World's Largest Reverse Osmosis Desalination plant by the Guinness World Records.™
"We are honoured to partner with the SWPC and leverage our expertise as a market leader in water desalination. Our commitment to developing efficient and reliable projects that meet the practical water needs of the community has played a significant role in our contribution towards Saudi Arabia's clean water strategy, including supplying nearly a third of the nation's water needs. As we move forward, we remain dedicated to advancing our support with our upcoming facility, which will set a new standard in terms of capacity and sustainability," Mohammad Abunayyan, Chairman of ACWA Power enthused.
With Rabigh 4 IWP, ACWA Power will double its desalination capacity in Rabigh Area. Financial close for the project is expected during the third quarter of 2023.
ACWA Power now operates 16 desalination plants in four countries, ten of which are in Saudi Arabia. The company fulfils 30% of the Kingdom's water demand. In 2022 alone, the company added 2.4 million cm3/day of water desalination capacity via four desalination plants in Saudi Arabia, Bahrain and the UAE—the highest in its history.
Follow us on twitter