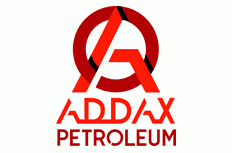 09 July 2013, Lagos – The Addax Petroleum Volunteers Club, among the secondary schools in the catchment areas of the company, has been launched in Owerri, Imo State as 200 students drawn from Izombe Secondary Commercial School and Eziorsu Community Secondary School received the capacity training on moral building and future leadership.
Declaring the ceremony open, the state Deputy Governor, Mr. Eze Madumere, expressed joy that Addax Petroleum Development Nigeria Limited had towed the line of the Imo State government on development of capacity of students in ensuring they follow the part of successful Nigerian leaders who had made significant contribution towards the building of the nation.
Madumere, who started by singing the education slogan of the state: 'Great Imo Students! We are the leaders of tomorrow – Imo must be better', recalled the mentor-ship programme launched by the Governor Rochas Okorocha's administrations months ago which mandated leaders including commissioners, etc to engage some students as their mentor by taking care and advising such students on how be good and successful citizens.
He commended Addax Petroleum for being a good and friendly partner in the development of the state, and called on other oil companies operating in the state to follow the steps of Addax Petroleum Development Company, stating that government would ever remain grateful to them for collaboration and partnership in areas of development of the state.
In her welcome remarks, the Manager of the Addax Petroleum Volunteer Club, Mrs. Frances Peter, on behalf of the General Manager, Supply Chain Addax Petroleum Development Nigeria Limited, Mr. Valentine Agwu, said the primary objective of the programme was to partner applicable government institutions to boost academic performance in secondary schools.
"We, the members of Addax Petroleum Volunteers Club, have come all the way from Lagos State and are particularly happy to be here today to support the efforts of our company, Addax Petroleum Development Company in the task of capacity development and youth empowerment in Imo State, which is one of our operating locations", she stated, while urging the students to pay attention and take the presentations very seriously.
Speaking the President of the Club, Mr. Mohammed Dauda, thanked the state government for partnering Addax Petroleum Development Company as well as her support for the programme. He added that the impact of youth development and promotion of education in the state would go a long way in shaping the future of the state.
While urging the students to appreciate the effort of the company and government by ensuring they perform well in their academic records, he expressed gratitude to Addax for supporting the staff to use their free time to initiate ideas that would improve the society, adding that the company had proven to be a motivating factor for staff development.