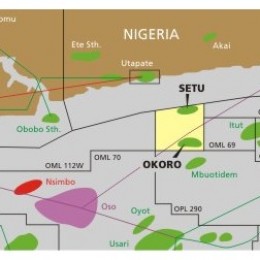 27 March 2012, Sweetcrude, LAGOS – UK-listed explorer Afren, which maintains a stake in Nigeria's oil sector, has reported a 173% rise in after-tax profits on continuing operations.
The company said it has earned an after-tax profits of $125 million in 2011 despite major delays to its operations in Nigeria.
Its shares were hit earlier this year over prolonged delays to the full startup of its key Ebok offshore oil field, which got underway in the second half of the year and added some $272 million to Afren's turnover.
A 37% rise in realised oil prices to $1.09 also helped hike turnover to a company record of $597 million from 2010's $319 million.
While net working interest production rose by a third to 19,154 barrels of oil equivalent per day over the year, output still came in well short of the original 2011 forecast for 25,000 barrels thanks to the Ebok delays.
Afren says it is now in position to significantly ramp up output to between 42,000 and 46,000 equivalent barrels this year.
Chief executive Osman Shahenshah said the results reflected the "growing maturity" of the seven-year listed company, pointing out proven and probable reserves were up 132% during 2011 to 185 million barrels of oil equivalent.
Afren's acquisition of a 60% interest in two production sharing contracts in Kurdistan were behind much of this increase.
Shahensha said that Afren's exploration programme for this year was already off to a good start with January's oil find at its Okoro East oil field in Nigeria.