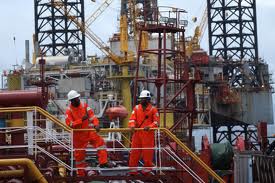 16 May 2013, London – listed company Afren saw profits fall during the first quarter of the year as lower oil prices hit revenues and tax expenses increased.
The company posted an after tax profit of $38.5 million for the three months to 31 March, down from a profit of $53.1 million booked during the same period last year.
This came despite the company's pre-tax profit being up nearly 5%, at $150.2 million, however this was offset by a 24% jump in income tax expense to $111.7 million, $83 million of which was related to deferred tax.
Revenue was also down during the quarter, totalling $372.9 million compared to the $386.7 million generated during the first quarter of 2012.
Afren largely attributed the fall in revenue to the timing differences in liftings from the Okoro field, off Nigeria, and the effects of a lower average realised oil price which fell 8%, compared to the corresponding quarter last year, to an average of $107 per barrel.
These factors offset a 14% rise in working interest production to 47,064 barrels of oil equivalent per day as output increased at the Okoro and Ebok fields, off Nigeria.
"Afren continues to deliver strong production from our greenfield developments offshore Nigeria," Afren chief executive Osman Shahenshah said.
"Following the successful start to our 2013 [exploration and appraisal] programme on Okwok, offshore Nigeria, and Simrit in the Kurdistan region of Iraq, we are currently drilling the West African Transform margin on OPL310 offshore Nigeria."
The company stated that it remained on track to meet its 2013 production guidance of between 40,000 and 47,000 boepd.
As of 31 March Aften had cash at bank of $563 million and net debt, excluding finance leases, of $453 million.
*Josh Lewis, Upstreamonline