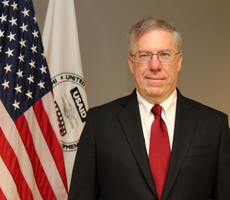 21 November 2014, Washington D.C —  The United States is committed to aggressively addressing Africa's lack of electricity because that lack is "one of the core obstacles to the continent's development," an official from the U.S. Agency for International Development (USAID) told a congressional panel November 14.
Assistant Administrator for Africa Eric Postel outlined for the House of Representatives Subcommittee for Africa, Global Health, Global Human Rights and International Organizations how President Obama's Power Africa initiative aims to expand Africa's opportunities for durable growth and prosperity.
"Of the 1.2 billion people in the world who have no access to electricity, about half live in sub-Saharan Africa. Yet the region has tremendous untapped sources for sustainable energy generation," Postel said. "Solar, wind, and hydro power resources alone have the potential to meet a large proportion of the continent's energy needs."
He said tapping into these plentiful, sustainable resources also could help mitigate the effects of climate change.
Power Africa is using partnerships with African governments, private investors, other donors, and developers to benefit both Africans and Americans, Postel said, noting that the initiative uses modest funds to advance power projects by encouraging investment and identifying marketing opportunities rather than using U.S. taxpayer dollars to construct large infrastructure projects.
In the 16 months since the initiative was launched, more than 80 private-sector partners have committed to invest over $20 billion in power-sector development, Postel said. He cited particular successes in Nigeria where, with legal, financial, and technical support from Power Africa, the government of Nigeria successfully privatized five generation and 10 distribution companies in 2013.
Postel added that the U.S. Overseas Private Investment Corporation (OPIC) already has committed $410 million in financing and insurance to these private-sector partners to develop African power projects.
"OPIC commitments include insurance and $50 million in financing to help construct and operate the massive Azura-Edo power plant in Nigeria, as well as insurance and $250 million in financing to the Lake Turkana wind farm in northern Kenya, which will become the continent's largest wind project when complete," he said.
OPIC, the Department of State, and the U.S. Trade and Development Agency partnered to carry out the U.S.-Africa Clean Energy Finance Initiative, an innovative program to support early-stage renewable energy projects and promote private-sector investment in the African renewable-energy sector, Postel told the subcommittee. "Game-changing clean power projects that have progressed because of these funds include a Senegalese wind farm which upon completion is expected to provide 150 megawatts of renewable power and a pioneering company that is installing and maintaining thousands of home solar kits across northern Tanzania."
Other projects highlighted by Postel included:
– Beyond the Grid, which facilitates investment in small-scale energy solutions.
– The Off-Grid Challenge, a competition funded by GE Africa, the U.S. African Development Foundation (USADF), and USAID that promotes innovative solutions that develop, scale-up or extend the use of proven technologies for off-grid energy.
– Procurement of power generators from local suppliers for the Ebola treatment unit at the Island Clinic in Monrovia, Liberia, and other health facilities.
Power Africa focus countries (Ethiopia, Ghana, Kenya, Liberia, Nigeria, and Tanzania) have committed to tough policy reforms in their energy sectors to improve their business climates, and to concerted efforts to attract and leverage private-sector resources, Postel said.
Beyond the six focus countries, Power Africa is helping improve Malawi's power sector and Mozambique's competitive process to tender a wind farm. In addition, OPIC and U.S. Export-Import Bank commitments to Power Africa extend throughout sub-Saharan Africa.
Postel also outlined efforts to bolster intra-Africa energy trade, including developing a list of priority energy transactions for the West Africa Power Pool, developing a joint geothermal strategy for the Rift Valley in East Africa. and supporting efforts by the East Africa Power Pool and its regulators to develop a model "wheeling agreement" that would govern the cost of transmitting power through Kenya.
In addition, Power Africa is working closely with a number of East African countries along with the African Union and other donors to help tap into the region's extensive geothermal resources, he said.
The United States will meet its initial commitment of $285 million for the Power Africa effort, and President Obama has pledged a new funding level of $300 million in annual assistance to expand the reach of Power Africa, Postel told the subcommittee.
"Today, 600 million Africans do not have access to electricity," he concluded. "But it does not have to be this way. Together with our partners in Congress, Africa, other donor nations, and private businesses, Power Africa is working to greatly increase access to reliable, cleaner energy in Africa."
*U.S. Department of State