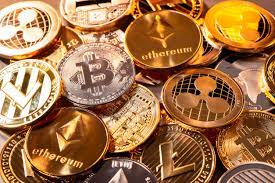 News wire — Regulators must step in to protect crypto investors after the collapse of FTX, financial industry executives and lawmakers said at the Reuters NEXT conference this week, the latest call for tougher oversight of a sector prone to meltdowns.
Policymakers have for years highlighted the need for effective rules on the crypto industry, pointing to risks to consumers after a string of big market crashes and corporate failures.
But cryptocurrencies and related businesses remain mostly unregulated.
The European Union regulations designed to bring crypto to heel are expected to take effect in 2024, but the United States in particular still lacks overarching rules.
The collapse of Sam Bankman-Fried's FTX was the biggest in string of big crypto-related failures this year. It sparked a cryptocurrency rout and has left an estimated 1 million creditors facing losses of billions of dollars.
"The collapse of something as major as FTX just illustrates the importance of transparency, importance of appropriate regulatory protection, regulatory requirements for all financial activities," Laura Cha, chairman of Hong Kong Exchanges and Clearing said.
New York Stock Exchange President Lynn Martin said institutional investors will be unlikely embrace crypto without clearer rules.
"There was no regulatory framework, and an institutional investor is not going to really dip their toe in a meaningful way in a market unless they understand what the regulatory framework is," Martin said.
Some crypto investors share these concerns.