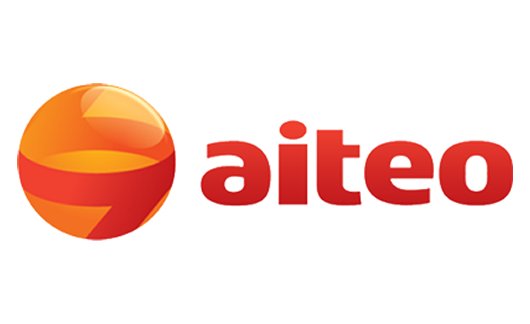 09 December 2017, Sweetcrude, Lagos –  Further to the recent announcement engaging international law firms to lead the global effort to address legal and political-based issues, leading indigenous energy conglomerate, Aiteo Group, and Benedict Peters, its Executive Vice Chairman, have appointed top Nigerian lawyers to complement their international representation efforts within the country. 
A statement by the company issued in London said the team, led by Chief Wole Olanipekun, SAN, a former leader of the Nigeria Bar, comprises senior lawyers, Kanu Agabi, SAN, and Chief Akin Olujinmi, SAN – both former Attorneys General and Ministers of Justice of the Federation, renowned constitutional and human rights lawyer, Chief Mike Ozekhome, SAN; Messrs Paul Usoro, SAN; Rotimi Ogunesi, SAN, and A. U. Mustapha, SAN.
Others lawyers include Ebenezer Obeya, Chief Andrew Oru, Mrs. Boma Alabi, Messrs Chidi Nobis-Elendu, Emeka Ozoani and Joseph Nwatu. 
Olanipekun, who is described as Nigeria's avant-garde lawyer, is also one of the country's leading trial lawyers. Agabi, an accomplished litigator, served Nigeria twice as Attorney General as did Akin Olujinmi whose core practice is also litigation. 
Mike Ozekhome's reputation as one of Nigeria's foremost constitutional law and human rights advocate draws from a lifelong career of fighting oppression and injustice through courts and social advocacy.  Usoro is a nationally acclaimed litigation and transaction expert whose core areas span the gamut of commercial law practice.
Excellent all-rounders, Ogunesi (of the stable of Abdullahi Ibrahim, SAN, also a former Attorney General of the Federation) and Mustapha, make up the team of Senior Advocates.  Others in the team include security law expert Ebenezer Obeya, dual qualified and former President of the Commonwealth Lawyers Association Boma Alabi as well as the combative Andrew Oru.
Announcing these appointments, Andrew Onyearu, Aiteo Group Executive Director and General Counsel, said: "The Group's belief in the rule of law and the legal processes in Nigeria require engagement with both commitment and premium resources. Recently, our conviction in the infallibility of our judicial processes continues to be vindicated by judicial pronouncements deprecating the unjustified calumnious attacks on our business and personal outlook.
"Our respect for this process mandates that those who advocate positions on our behalf possess and demonstrate the type of world-class credentials that our lawyers clearly possess".
He further observed that "at the fulcrum of this stance is that desire to ensure that the course of justice is charted with the utmost sense of application, responsibility and expertise". 
Quite significantly, he stated that "the Group has been adversely affected by a litany of unsustainable unlawful developments affecting both reputational and commercial integrity in a manner that has negatively impacted its operations". 
"The Group can no longer allow this situation to continue and as such, has resolved to take steps to protect all its legal interests. Recent positive – and ground breaking – outcomes from judicial interventions that we have achieved serve as clear pointers about the direction that we are now pursuing.  Increasing the successful utilization of the judicial process in areas where we have been wronged will be the main objective of the team we have now put together," he added.
The scope of the work to be undertaken by the team will span the breadth of contentious legal work.  One of its early mandates is to review defamatory publications commonly referred to as "open source" materials in which Aiteo and Peters have been featured in the last few years and to redress these fabricated insinuations by all available means, including court actions, a process which appears to have already started.