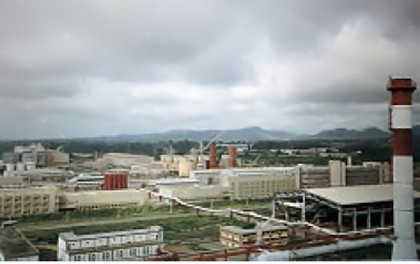 4 November 2011, Sweetcrude, Abuja – The Nigerian government says it will need to inject about N1.2 billion into the Ajaokuta Steel Company for the rolling mills to come into operation and to tidy up the environment.
Minister of Mines and Steel, Alhaji Musa Sada, disclosed this when he appeared before the Senate Committee on Power and Steel Development in Abuja Thursday.
"No money was budgeted to keep the place maintained. Even if the company will be privatised, we need to maintain the place so that we can prepare it and make it good enough for privatisation," Sada said.
According to him, there would be need to get some of the rolling mills working and engaged in production, while plans were underway to get a sustainable source of raw materials.
He stated that the use of scrap iron as raw materials at the moment was not sustainable given that soon, the scrap metals would no longer be available on the streets.
Sada said the production of steel purely from scrap compromised the quality of steel produced locally and had accounted for the dependence on imported products by contractors.
The committee directed the minister to dissolve the Interim Management Committee (IMC) of the company for its roles in the sale of the compnay's equipment.
The committee was set up in 2008 to oversee the company for six months after the concession agreement between the Federal Government and the concessionaire was terminated.
The IMC had made a proposal to the Federal Government that it would need N430 million to revive the company, but following its inability to raise the fund, it was given the mandate to sell off pieces of equipment considered to be obsolete in order to generate some funds.
Sada, however, said that when he first came into office as minister in May 2010, he had to put a stop to the sale and ordered a technical audit of the company.
According to him, it was difficult to determine how the IMC arrived at the pieces of equipment that were obsolete when a scientific check was not conducted.