…Says Nigeria profitable destination for precious minerals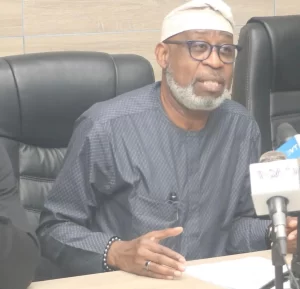 Sam Ikeotuonye
Abuja – The Minister of Solid Minerals Development, Dele Alake, has wooed investors at the 21st Africa Down Under Conference in Perth, Australia,, saying Nigeria is profitable destination for precious minerals.
Alake, who spoke on opportunities in the country's solid minerals sector, disclosed told the investors that the Federal Government would be establishing the Nigerian Solid Minerals Corporation that would act as direct link between the country and potential investors, and aid communication and easy relationship between the investors and the sector.
He said the government will provide investors with geoscientific investigation of the country's minerals to help them project investment in the industry.
According to him, Nigeria is Africa's destination for precious minerals, including  lithium, which is important in the automotive industry for battery production.
The minister assured potential investors of their safety in thye country as he also disclosed that the government would br deploying surveillance task force and mine police to combat criminality at mining sites.
According to him, the government has issued a 30 days ultimatum to illegal miners to join co-operatives as part of efforts to streamline activities in the mining sector.
"I can assure every investor that comes to our country of conducive operating environment and good returns on their investments.
"The laws permit investors to take profits out," the minister stated.