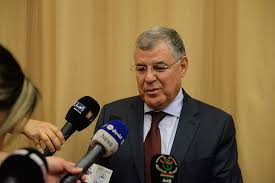 25 October 2017, Sweetcrude, Lagos – Algeria plans to amend its energy law in 2018 as it seeks to improve contract terms to attract needed foreign investment.
The Organisation of the Petroleum Exporting Countries, OPEC, member and gas supplier relies heavily on energy revenues to balance state finances, which have been hit significantly by a drop in global oil prices and stagnation in domestic output of oil and gas.
"Work has started. The first draft will be ready by May-June," Energy Minister Mustapha Guitouni told reporters, referring to government plans to amend the law. "We need time to prepare a good law. This law will come at the right time."
Guitouni was speaking on the sidelines of a conference organised by state energy agency ALNAFT, which is in charge of launching bid rounds and concluding contracts with foreign firms.
Asked whether amendments would be finalised by the end of next year, ALNAFT chief Arezki Hocini said: "We hope so."
Foreign energy firms have mostly stayed away in recent years, complaining about bureaucracy and tough contract terms.
Algeria awarded only four of 31 oil and gas field blocks on offer to foreign consortiums in 2014. In 2011, it secured bids for just two fields out of 10.
The government has started consultations with foreign partners in an attempt to improve the investment climate and remove hurdles to investment, Guitouni said.