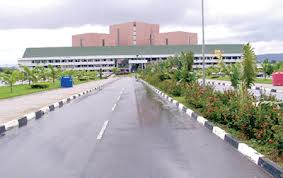 Emma Ujah
04 January 2013, Sweetcrude, Abuja – Rusal, the Russian company which bought the controlling shares of the Aluminum Smelter Company of Nigeria, ALSCON, Ikot-Abasi, Akwa-Ibom State, has demanded $502 million (about N78.8 billion) compensation for it to quit the nation's only aluminum manufacturing company, in line with the Supreme Court order.
A top source at the Presidency said the Russians made the demand as an alternative to their holding on to ALSCON.
The Supreme Court had ruled that the Bureau of Public Enterprises, BPE, gives ALSCON to BFI Group, an American-registered company promoted by a Nigerian, Dr. Reuben Jaja and his team, which originally won the privatisation bid with an offer to pay $410 million for 77. 5 per cent of ALSCON shares in 2004.
RUSAL was disqualified by the BPE from the financial bid process after submitting a conditional bid, in contravention of the bidding guidelines. It eventually, offered $250 million out of which it proposed to pay only $130 million to government and use the balance to dredge the Imo River and other facilities.
The technical committee of the National Council on Privatisation, NCP, then under the Chairmanship of Mr. Akin-Kekere Ekun, disqualified RUSAL at the financial bid opening on June 14, 2004, over its conditional bid.
Angered by the decision of the government of Chief Olusegun Obsanjo to give ALSCON to RUSAL, the original winners of the bid, BFI Group dragged BPE to court to stop the transaction with RUSAL but lost.
Ever since, the Jaja group continued in the legal battle both in Nigeria and the United States where it has its headquarters until it finally got justice at the Nigerian Supreme Court in July, last year.
As learnt, RUSAL claimed it ignored the Supreme Court judgment on the company's ownership because it legally owned the multi-billion naira firm but that it was prepared for settlement if properly compensated.