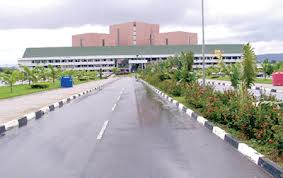 09 August 2013, Abuja – Workers of the Aluminium Smelter Company of Nigeria, ALSCON, and Ikot Abasi community youth groups have raised the alarm over what they described as massive asset stripping in the company, which has been without a legal management since the court sacked the Russian firm, UC RUSAL, from running it.
Although UC Rusal has suspended production in the first quarter of the year, pending determination of ownership and gas supply to the firm, it has, nevertheless, continued to lay claim to ownership of ALSCON, insisting that the Supreme Court ruling of 2012 does not stop it from manning the steel firm.
While production has been halted, according to the workers, the company is engaged in systematic stripping of assets in a bid to cripple the plant and frustrate the American firm, BFIG, which the court recognised as the bonafide buyers of the firm.
The workers, under the aegis of the Metal Products Senior Staff Association of Nigeria, MPSSAN, said UC RUSAL had been dismantling and selling for cash Stem Rods and Anodes, vital components of the plant used in the manufacture of steel ingots.
A spokesman of the workers association told newsmen in Abuja that the Russian firm, which had failed in recent times to pay salaries to workers, was also cutting and melting the Bussbar/Risers used in transmitting electric current to the production pots for melting aluminium and selling them as ingots.
It was also gathered that about 20 fairly-used company cars are slated for immediate disposal.
The association spokesman, who pleaded that his identity be protected to avoid being victimised, said the cut Stem Rods and Anodes were often sold to some Chinese customers.
Industry experts gave the current estimated market value of the Bussbar/Risers, which have never been used since the completion of the plant in 1998, at over N1billion, while each of the about 4,200 Stem Rods and Anodes at the plant are valued at over $100,000.
The workers said the Russians, working with three top Nigerian managers in the plant, had been actively selling off core assets of the firm without rendering accounts to anyone.
An aggrieved worker said: "The Russians have put everything in place to siphon the remaining coke and alumina from the silos for sale.
"When they took over the plant in 2007, they inherited over 8,000 metric tonnes of alumina; 5,200 pieces of anode blocks; 5,820 pieces of cathode blocks; over 8,000 anode stems; over 200 tonnes of cryolite and over 170,000 tonnes of cast iron. Why they now want to sell even cast iron blocks, together with the pots, is mind boggling."
– Soni Daniel, Vanguard