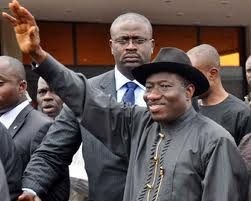 19 February 2013, UGHELLI – URHOBO National Youth Council, UNYC, has urged President Goodluck Jonathan to call the 3rd phase amnesty committee, led by Air Vice-Marshall James Gbom, to order to avoid breach of peace and security in Delta State.
National President of the group, Mr. Monday Oyeghe, who spoke to newsmen, noted that of the over 3,000 slots provided for in the third phase to be distributed evenly, Urhobo nation should be given its fair share.
He alleged that there was a plot to shortchange the Urhobo nation in the distribution of the slots, adding that the issue of 20 guns to one slot of beneficiary instead of one gun to two slots was unacceptable.
Advising Urhobo youths to remain calm while the issue was being sorted out, he said they would not fold their arms and allow anybody or group of persons to shortchange the Urhobo nation in the scheme of things.
*Festus Ahon, Vanguard